CHINA BOX OFFICE: The Hobbit: The Battle Of The Five Armies held on to the top spot at the China box office for the week Jan 26-Feb 1, grossing $42.84m, although reality show spin-off Running Man put up a fight with $37.05m over its opening weekend.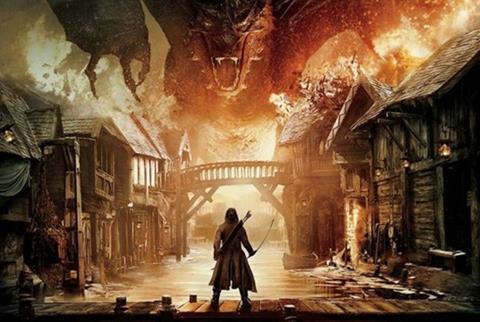 The Hobbit finale drew 6.7 million admissions in its first full week of release and has grossed $92.92m after ten days. Running Man, which is not a 3D-only release, drew more admissions over the week than The Hobbit with 7.3 million. Based on a Korean TV format, it stars Wang Baoqiang, Li Chen, Zheng Kai, Angelababy and Korean singer Kim Jong-kook.
Chinese animtion Boonie Bears: Mystical Winter came in third with $16.1m over its opening three-day weekend (it had previously grossed $700,000 in advance ticket sales).
Miss Granny, the Chinese remake of the Korean hit, came in fourth with $5.35m for a cume of $57.43m after 25 days. Produced by Korea's CJ E&M, the film is the highest-grossing Korea-China co-production ever.
Another local animation – Amazing Pleasant Goat, the latest installment in the popular Pleasant Goat And Big Big Wolf franchise – came in fifth with $4.17m in its opening two days. It was followed by Night At The Museum: Secret Of The Tomb which grossed $2.68m over the week for a cume of $51.61m.
Angelina Jolie's Unbroken took seventh position with an opening three-day gross of $2.4m, followed by Legendary/Universal's Seventh Son, which grossed $1.56m for a cume of $27.56m.
At the bottom of the chart, Tsui Hark's blockbuster The Taking Of Tiger Mountain took another $1m, pushing its cume to $141.02m, and was followed by Qing Yang's spy thriller The Lotus Code, which grossed $540,000 for tenth position in the chart and a cume of $3.3m.