The adventure reboot stood at $412m by the end of Wednesday via Universal Pictures International as executives anticipated an emphatic follow-up session despite the day-and-date release of Inside Out in several key markets.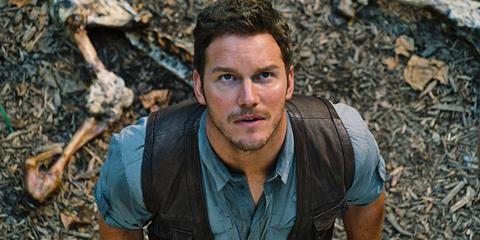 Jurassic World stormed to the top of the global marketplace last weekend in the biggest debut of all time, earning a confirmed $315.3m internationally and $524.1m worldwide.
There are no new debuts this weekend, however that should not slow the momentum of the studio's latest behemoth in this most extraordinary of years for the hierarchy.
The global haul stands at $690m factoring in $278m from North America.
Meanwhile Universal stablemate Minions, the Despicable Me spin-off, has taken approximately $987,000 from opening days in Australia and Indonesia and arrives on Thursday in Singapore and Malaysia.
Pixar's Inside Out opens via Walt Disney Studios Motion Pictures International in approximately 22 markets besides North America including Mexico, France and Russia. Debuts include Portugal, South Africa and Venezuela and the film will continue to open across the world in the coming weeks.
Avengers: Age Of Ultron has reached $917.4m, while Tomorrowland stands at $106m.
Fox International's Spy has climbed to $85.9m and ventures into France and India.
Poltergeist arrives in Russia among others and has grossed $26.3m, while The Longest Ride on $22.8m opens in the UK.
Fox International Production's Dragon Ball Z: Resurrection F opens across much of Latin America including Mexico and Brazil, while Aloha on an early $3.2m debuts in Argentina.
Insidious: Chapter 3 opens in eight via Sony Pictures Releasing International including Argentina.
Paul Blart: Mall Cop 2 arrives in Belgium and local-language title Ahora O Nunca (Now Or Never) opens in Spain.