UTV Motion Pictures' PK, starring Aamir Khan and directed by Rajkumar Hirani, has become the Hindi film industry's highest-grossing film ever in India with a take of $48m (Rs3.05bn), according to industry estimates.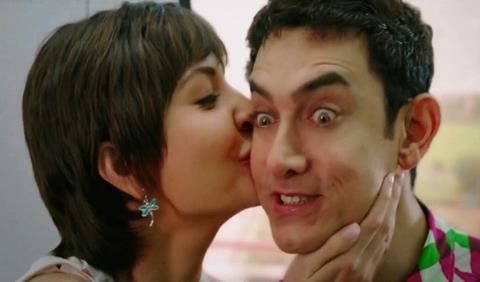 Released on December 19, the satire on organised religion has become the first Hindi film to cross the Rs3bn benchmark in India and has broken the record previously set by Dhoom 3, also starring Aamir Khan, which grossed $44.9m in India following its release in December 2013.
PK reunites the team behind 3 Idiots – including actor Aamir Khan, director Rajkumar Hirani and producer Vidhu Vinod Chopra.
"Our distribution strategy ensured the widest possible availability for the movie across all key markets and PK is now the highest grossing Hindi film ever in India, North America, Australia and many other countries," said Amrita Pandey, VP and head of marketing and distribution, studios, Disney India.