Kim Han-min's war epic edges towards 15 million admissions, beating previous box office record-holder Avatar to become the biggest ever film in South Korea.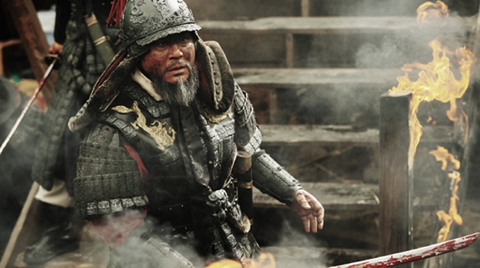 In Korea, Kim Han-min's local film Roaring Currents (aka The Admiral: Roaring Currents) has beaten James Cameron's Avatar box office record for top all-time hit over the Independence Day weekend.
On its 19th day on release, the historical naval battle film starring Choi Min-sik (Lucy) recorded more than 14 million admissions. Avatar's record rests at 13.62 million.
Distributed by CJ E&M, Roaring Currents was the quickest to break the 10 million admissions mark record and several others.
The film hit 14.22 million admissions yesterday morning (Aug 17), the last on the three-day weekend this year. In South Korea, Independence Day is Aug 15, a public holiday commemorating the end of Japan's 35-year annexation, which ended with the Japanese surrender in the Second World War.
As of today, Roaring Currents has taken more than 14.62 million admissions and KW113bn ($110.9m) since its July 30 release, according to the Korean Film Council (KOFIC). It took in more than 2 million admissions over the weekend.
Choi stars as admiral Yi Sun-sin, the beleaguered 16th century naval strategist who led a dozen ships to victory over 330 invading Japanese ships.
The film was originally planned as the first in a trilogy about the admiral's adventures, although it remains to be seen whether Choi will star in any of the others.
Meanwhile, another local sea-faring film, The Pirates, topped the 4 million admissions mark over the weekend. Distributed by Lotte Entertainment, the film took 1.45 million admissions on the weekend and remains in the number two spot at the box office.
Bong Joon Ho exec-produced sea thriller Haemoo (aka Sea Fog) is at number three. Released Aug 13, the film directed by Shim Sung-bo has clocked up a total of 931,765 admissions to date.
Based on actual events centering on an illegal migant smuggling attempt, Haemoo is headed to the Toronto and San Sebastian film festivals next month.