After six weeks the South Korean naval battle film has crossed $2.5m to overtake The Host and become the highest grossing Korean-language film in North America.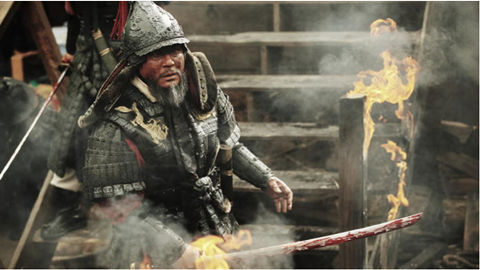 The Admiral: Roaring Currents starring Choi Min-sik (pictured) opened in North America through CJ Entertainment and portrays the battle of Myeong-Nyang.
The event occurred during the Japanese invasion of Korea in 1597 when Admiral Yi Sun-shin's fleet of 12 Turtle Ships defeated 330 Japanese vessels
The film was originally planned as the first in a trilogy about the admiral's exploits, although it was unknown at time of writing whether Choi would star in further instalments.
The Admiral: Roaring Currents overtook Avatar in August to become the most viewed film of all time in South Korea. It has since drawn more than 17m viewers according to CJ Entertainment.
Bong Joon-ho's The Host opened in the US in 2007 through Magnolia and grossed $2.2m.