Takings beat original 1987 release and 2007 re-release combined.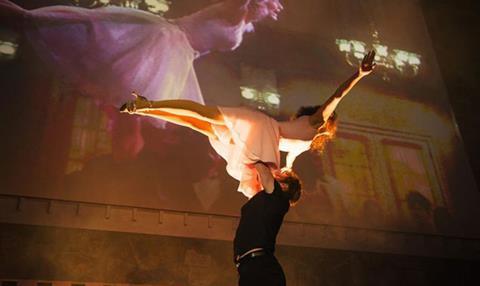 Secret Cinema has reported box office takings of $2.5m (£1.9m) for its latest production, Dirty Dancing, which put the 1987 film back into the UK top 10 for two consecutive weeks.
The cumulative box office, from six screenings, beat the combined UK takings of the original 1987 release (£1.62m) and the 20th anniversary re-release (£224,000) in 2007.
The event cinema experience, which launched July 15 and recreated the film's US summer camp Kellerman's at Leyton Jubilee Park in East London, hosted around 30,000 audience members.
Honouring the 1963 setting of the film, the open air event included mass dances at the 'staff quarters' and across the site as well as live bands throughout the evening.
Over the past year, Secret Cinema has reported box office takings of $1.92m (£1.33m) for its production of Danny Boyle's 28 Days Later; $9.3m (£6.45m) from 100 nights based around Star Wars: The Empire Strikes Back; and $1.8m (£1.24m) for its production of Stanley Kubrick's Dr Stranglelove.