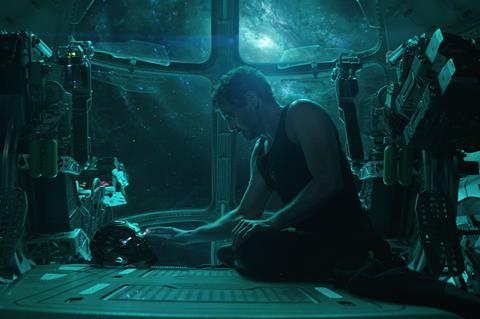 The Walt Disney Studios reported a combined theatrical global gross of $13.1517bn from Disney and Fox releases in 2019, the company reported on Thursday (January 2).
The total includes $8.8234bn internationally and $4.3283bn in North America and contains an embarrassment of riches in terms of industry records.
Of the total amount, the Disney stable accounted for $11.1191bn – comprising an industry record $7.3543bn at international box office that overtook Disney's $4.604bn in 2016; and an industry record $3.765bn in North America that beat the $3.092bn set by Disney in 2018.
Disney formalised its acquisition of the Fox entertainment assets in March 2019 and maintained separate tallies for Disney and Fox grosses. This year it will combine grosses. For the record, Twentieth Century Fox and Fox Searchlight films generated $2.0326bn worldwide, including $1.4691bn internationally and $563.5m in North America.
Highlights from a calendar year that Walt Disney Studios co-chairman and chief creative officer Alan Horn and co-chairman Alan Bergman hailed as "a year like no other" include:
*Disney posted an industry record for annual box office in EMEA of more than $2.75bn. The Lion King was the top release of the year in the region on $562m, followed by Avengers: Endgame on $535.5m;
*Disney posted an industry record for annual box office in Latin America of more than $1.09bn. Avengers: Endgame was the top title of all time across the region, while Toy Story 4 became the highest grossing animated film ever;
*In Asia-Pacific, Disney grosses crossed $3.098bn and Avengers: Endgame became the highest grossing release of all time across the region;
*Six 2019 releases from The Walt Disney Company crossed $1bn worldwide in 2019 – Captain Marvel, Avengers: Endgame, Aladdin, Toy Story 4, The Lion King, and Frozen 2. (The number of films released in 2019 to achieve the feat will soon rise to seven when Star Wars: The Rise of Skywalker becomes the first film to cross $1bn in 2020.);
*Two of the top 10 global releases of all time – Avengers: Endgame at number one on $2.798bn and The Lion King at number seven on $1.6568bn;
*Nine films crossed $100m in North America, seven crossed $300m, six reached $400m, two crossed $500m, and one hit $800m (Avengers: Endgame, $858.4m);
*As well as securing the all-time global box office crown, Marvel Studios' Avengers: Endgame became the second highest release of all time internationally on $1.94bn and in North America on $858.4m – trailing Avatar and Star Wars: The Force Awakens, respectively; and
*Frozen 2 from Walt Disney Animation Studios set the highest global animated opening of all time on $358.4m.