DECEMBER 29 UPDATE: Combined grosses reached $11bn in North America on Tuesday according to Rentrak, powered by Star Wars: The Force Awakens and Jurassic World. This was the first time Hollywood achieved the feat – at least when unadjusted for inflation.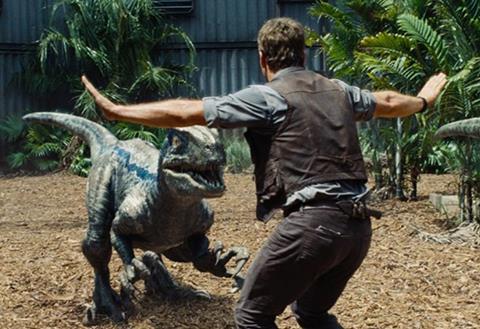 The result overtook 2013's $10.92bn even though the number of tickets sold in North America was relatively light. As of Sunday that figure stood at 1.306bn – 18th in the all-time roster.
This illustrates the draw of alternative forms of entertainment as well as the superhero powers of inflation that have sent the average ticket price for the past 12 months in North America to $8.34 and saw 2015 over the finish line as the highest of all time.
However when adjusted for inflation, Hollywood has already crossed the $11bn mark nine times since 1980. 2002 ranks as the biggest year of modern times on $12.08bn in real terms – see box below.
HOLLYWOOD'S $11BN YEARS SINCE 1980, ADJUSTED FOR INFLATION
2013 – $10.92bn equates to $11.13bn
2012 – $10.84bn equates to $11.21bn
2010 – $10.57bn equates to $11.5bn
2009 – $10.59bn equates to $11.73bn
2007 – $9.66bn equates to $11.06bn
2004 – $9.38bn equates to $11.79bn
2003 – $9.24bn equates to $11.92bn
2002 – $9.16bn equates to $12.08bn
2001 – $8.41bn equates to $11.27bn
The Force Awakens has reached $571.4m and could overtake Jurassic World on $652.3m to become the biggest release of the year by January 1. Insiders estimate Hollywood's collective annual haul could rise to $11.1bn.
Universal and Disney dominated North American box office this year with seven of the top 10 and approximately 21% and 20% market share, respectively. Universal enjoyed a record $6.8bn worldwide take this year, which illustrates what it takes to go toe-to-toe with Disney.
Few studios or films came close to the top 10, representing Hollywood's version of the decline of the middle class.
TOP 10 NORTH AMERICAN HITS OF 2015
Jurassic World (Universal) $652.3m
Star Wars: The Force Awakens (Buena Vista) $571.4m*
Avengers: Age Of Ultron (Buena Vista) $459m
Inside Out (Buena Vista) $356.5m
Furious 7 (Universal) $353m
Minions (Universal) $336m
The Hunger Games: Mockingjay – Part 2 (Lionsgate) $264.6m
The Martian (Fox) $224.9m
Cinderella (Buena Vista) $201.2m
Spectre (Sony Pictures) $196.2m.
* still in release