Disney's Tangled on top at international box office after grossing $17m.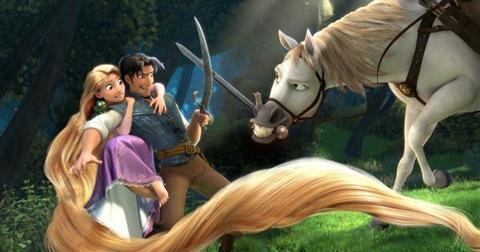 Animated-family-comedy Tangled swatted away last week's number one film The Green Hornet to return to the head of the international chart for the second time in its 10-week run.
The blockbuster improved its week-on-week performance by 51% after making a further $17.3m from 4354 screens in 37 territories for an impressive $256.5m running total.
Sony's action-comedy The Green Hornet, currently playing in 57 territories, dropped to second position after grossing $15.4m from 6,287 screens in its third week.
Kung-fu comedy My Own Swordsman was the highest new entry, debuting in fifth after taking $11m from 435 screens in China for a mighty average of $25,203.
After an eighty episode run on mainland Chinese television, the series gets a feature makeover by A Woman, A Gun And A Noodle Shop-writer Shang Jing, though many of the original TV cast are retained.
Tron: Legacy climbed ten places to sixth after taking $10.4m from existing territories and openings in Germany, Netherlands and Turkey.
Toho's action-thriller Gantz opened in eleventh after making $7.3m from 410 screens at an average of $17,640 in Japan.
Shinsuke Sato's feature follows two teens who wake up in a room dominated by a mysterious black sphere that sends them to hunt down and kill aliens hiding on Earth.
There were two additional top 20 debuts: NuImage's action-drama The Mechanic took $6.3m in 15 th, while Pana Film's action-adventure Kurtlar Vardisi: Filistin managed a highly impressive $4.9m from only 4 territories - the bulk of the revenue coming from Turkey.
Showbox's Detective Chosun opened 21st on $4.4m and Paramount's Berlin opener True Grit began its international rollout in Australia where it debuted in second on $1.9m from 234 screens.