Screen brings you the weekly international box-office news.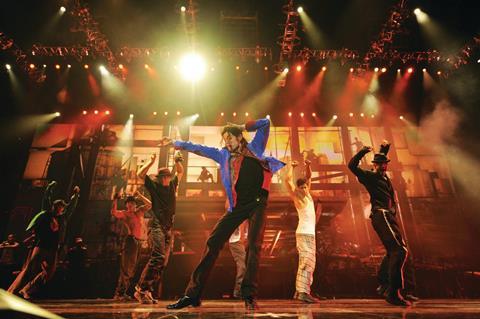 Michael Jackson's This Is It was the highest-grossing film internationally for a second week, pulling in $29.5m from the three-day weekend for Sony Pictures Releasing International, bringing its 10-day total to $129.3m. The documentary's worldwide gross now stands at $186.2m.
Following its world premiere in London, Walt Disney SMPI's Disney's A Christmas Carol was the highest new opener at number two, taking $12.9m from 2,934 screens in 19 markets. Director Robert Zemeckis' retelling of the Dickens classic starring Jim Carrey in multiple roles, debuted in first place in the UK, with 657 screens generating $3.2m. It also opened top in North America, Brazil and Mexico. Disney's A Christmas Carol will be released in a further 13 territories this weekend.
Ajab Prem Ki Ghazab Kahani
Rajkumar Santoshi's Bollywood title Ajab Prem Ki Ghazab Kahani made an impressive start to its international run with $6.2m from 16 markets, including India and the UK. This romantic comedy stars Ranbir Kapoor and Katrina Kaif in the lead roles. The film also opened in North America, grossing nearly $462,000 from 105 screens, for Viva Entertainment.
Cell 211
Prison drama Cell 211 opened in Spanish director Daniel Monzon's home territory this weekend, grossing $1.9m for Paramount Pictures International, ousting 20th Century Fox's Agora from its four-week reign in the top spot. The Spanish-French co-production follows two men during the course of a prison riot. The film recorded the highest screen average of the week, with $8,500 for each of the 217 screens it played.