Screen brings you the weekly international box-office news.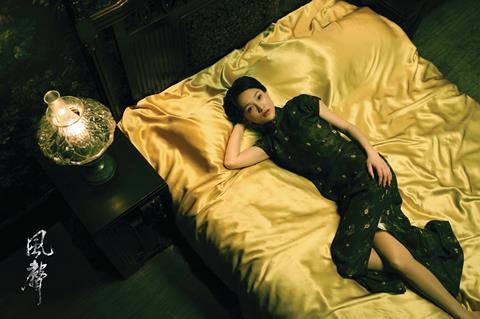 The Message
Huayi Brothers' The Message opened as the highest new international film this weekend, after taking $10.1m in its home territory of China. Averaging $11,900 across 850 screens, the film placed fourth in Screen's chart, ahead of last week's top film, The Founding Of A Republic (despite strong holdover business of $9.4m over its third weekend). Set in Nanjing in 1942, The Message follows a Japanese spy chief who rounds up a group of suspects after assassination attempts on officials. The film opens next in Hong Kong on October 15, followed by South Korea where it screens at Pusan.
Le Petit Nicholas
Le Petit Nicholas, based on the popular children's book by René Goscinny, also debuted strongly with a total gross of $9.4m from 618 screens in France, Belgium and Frenchspeaking Switzerland. It also recorded the highest screen average with $15,200 per screen. The film will close the children's section of the Rome film festival on October 23.
[Rec] 2
Spanish horror sequel [Rec] 2 had a superb start to its run, with a home debut of more than $3.1m from 352 screens for local indie distributor Filmax. [Rec] 2's debut was 35% ahead of the previous film, which went on to gross $12.3m in Spain and $31.9m internationally.
The Invention Of Lying
Universal Pictures International's The Invention Of Lying opened in the UK on $2.8m from 368 screens, but was unable to trip Entertainment Film Distributor's Fame from the top spot. The film, which tells the story a man who discovers he can tell tall tales in a world where everybody tells the truth, is set for an Australian release on November 26.
Toy Story
Walt Disney SMPI's re-release of Toy Story in 3D, nearly 15 years after the animation was made, has shown the boxoffice potential for studios to mine their back catalogues for films that can be given the 3D treatment. It grossed $2.5m from 428 screens in four markets.