CHINA BOX OFFICE: Jiang Wen's highly-anticipated satire Gone With The Bullets did not disappoint on its opening weekend in China, grossing $54.29m in its first four days.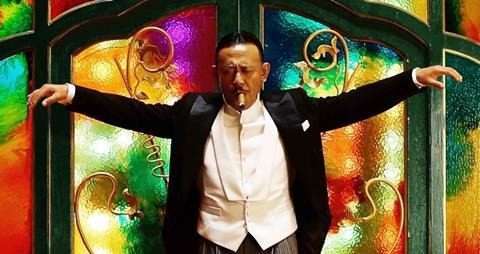 Despite a delayed premiere due to last-minute censorship issues, the film opened as scheduled on December 18 and pulled in 7.9 million admissions over the weekend. Jiang's Buyilehu Film produced with Sony and local partners including China Film, Emperor Motion Pictures, Wanda, Omnijoi, Shanghai Film Group and iQiyi. Sony has international rights.
Meanwhile, Zhang Yibai's Fleet Of Time, which topped the China box office over the past two weeks, fell to second place, but still managed to gross a further $15.92m for a cumulative take of $88.94m. Romantic comedy Miss Anxiety came in third with $9.73m for a cume of $24.14m.
John Woo's The Crossing: Part 1 grossed $3.24m over the week December 15-21, for fourth position in the chart and a cume of $29.75m. Pang Ho Cheung's Women Who Flirt came in fifth with $2.54m for a cume of $36.72m.
Korean action drama Roaring Currents took $1.78m over the week for a cume of $3.98m, but none of the other films in the top ten grossed more than $1m.
Still hanging on during the season of big local blockbusters are Brad Pitt vehicle Fury with $600,000 (total $19.18m), The Galaxy On The Earth with $540,000 ($4.7m), Lou Ye's award-winning Blind Massage with $500,000 ($1.25m) and Flower's Curse with $460,000 ($900,000).