The latest feature from Beijing-based filmmaker Zhang Yang is the ultimate road movie – following a group of Tibetan Buddhists as they make a 2,000km pilgrimage to and from Lhasa, prostrating themselves every few metres of the way.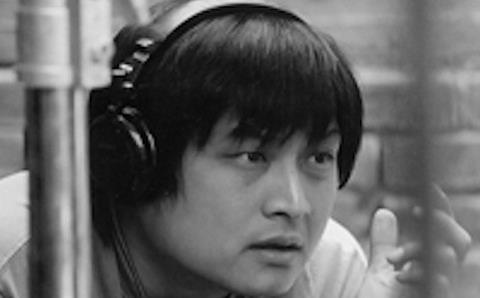 Known for wry social dramas such as Shower (1999), Getting Home (2007) and Full Circle (2012), Zhang has taken a different turn with Paths Of The Soul, which is his most realistic film to date, and yet tackles the subject of how faith can result in extraordinary endurance.
Sold internationally by Hong Kong-based Asian Shadows, Paths Of The Soul received it world premiere at this year's Toronto International Film Festival and is screening in Busan's A Window On Asian Cinema section.
Q: Why did decide to tackle the subject of faith and pilgrimage in China?
A: I'm not a Buddhist myself but I'm interested in the religion and wanted to do some research to understand more. I first saw people making this pilgrimage more than ten years ago and wanted to understand their motivations.
Q: Did you film around a real pilgrimage?
A: No, its not a documentary, but its been made in a documentary style. I've had the characters in my mind for a long time, based on real people I've met – old people, young people, and a pregnant woman who was doing the pilgrimage. I also met a group of pilgrims with a four-month-old baby, who had actually been born on the road. I wanted to include all these characters, but make it real, so I went looking for a small village on the Tibet-Yunnan border and finally found a place in Mangkang County that contained all these characters.
The first thing I had to do was convince them to be in the film. They thought it was a good thing to do the pilgrimage, but they didn't know anything about cinema or how to make a film.
Q: How long did you spend shooting?
A: Altogether it was about nine months of shooting but spread over one year. I wanted to capture all four seasons. The reason this couldn't be a real pilgrimage is because most pilgrims cover about ten kilometres in a day, but we just did about one kilometre. We also needed to keep moving back and forwards on the route to capture the best light. Also we wanted to incorporate characters or situations that we met along the way, and there were times when I just didn't have any inspiration, so we stopped shooting, and I would just spend a few days talking to these people and observe their day-to-day life.
Q: Was it difficult to raise finance for such an unusual project?
A: Very difficult – but I convinced the investor of my last film, Full Circle, even though he'd asked me to make a more commercial film. When we started shooting, not all the money arrived, so we had to find some other investors because we didn't want to lose the characters and the seasons. I found a company from Yunnan that has nothing to do with cinema, a friend who works in real estate and LeTV also came on board. The Yunnan investor wasn't concerned with recoupment, so that lessened the risk for the other companies. The budget was very low – the minimum it can be for a project like this.
Q: What was the most difficult part of the production process? Was it shooting at high altitudes in winter?
A: Probably the most difficult part was working with non-professional actors. We spent a whole year with them and there were many times when they questioned what we were doing. In the autumn they wanted to take a break to work on their farms, so we had to give them some vacation. The extreme conditions were not so tough because I'd selected the team carefully and in the end they all enjoyed this life. Most shoots are tense and tightly scheduled but this was a unique opportunity for us to spend a year on the road and really live this life.
Q: So you didn't have a schedule or a script?
A: Not really – we didn't really know what was going to happen next. But we did have a deadline as I was making another Tibetan film after this one so had to finish the process by June. The second one is a Western set in Tibet, based on two novels by Tibetan writer Zhaxi Dawa who wrote in the Magic Realism style in the 1980s. It's in post-production and should be released next year.
Q: As this film touches on two sensitive subjects – Tibet and religion – did it have any trouble with censorship? Will it receive a theatrical release in China?
A: From the beginning, I never really thought the film would have a problem. Although it explores the subject of faith, it doesn't deal with politics or the relationship between China and Tibet. It's just a film showing the daily life of Tibetan people. We're hoping for a theatrical release but have to realistic about the fact that it probably won't get a huge amount of screens.
Q: What are you doing next? Will you make your investor happy and start to make more commercial films?
A: I won't make a commercial film just for the sake of the box office. For me, cinema is personal expression and you must say what you want to say. Of course I'd like to work with bigger budgets, but to do that now in China, you also need big stars and different subject matter. The film I shot in Tibet after Paths Of The Soul is something I wrote in 2007 but wasn't happy with the script until now. Hopefully, [Paths Of The Soul] will raise awareness for the second film when it's released next year.