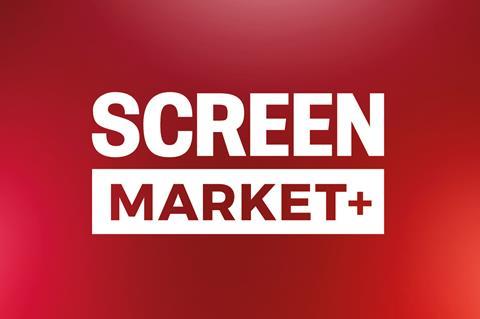 Screen International is launching Market+, a digital marketplace hub that will replicate Screen International's physical presence at the markets.
The Market+ Product Guide will be here to support international sellers and buyers. We are now compiling FREE entries for our market-leading product guide 2020 on Market+.
You have until April 24 to send us your FREE entry and feature on the Market+ Product Guide from the official launch in May — please note that we will accept entries and updates throughout the market season.
Screen's Product Guide remains your best opportunity to promote your company and your films.
If you would like Screen to update you on breaking news, festival & market news, virtual screening schedules and more, please opt-in here.
For your FREE product and company listings, you must complete the forms and return them by Friday April 24 via email to bumper@ScreenInternational.com.
To download forms please click on the links below:
If you cannot provide full information by April 24, please submit whatever is available. For any queries, please email bumper@ScreenInternational.com.
We look forward to hearing from you.
Yours sincerely,
Kelly Gibbens, Product Guide Co-ordinator