Paris-based sales agent Luxbox has sealed a string of deals on Cannes Un Certain Regard title Apprentice, including a sale to France's Version Originale Condor.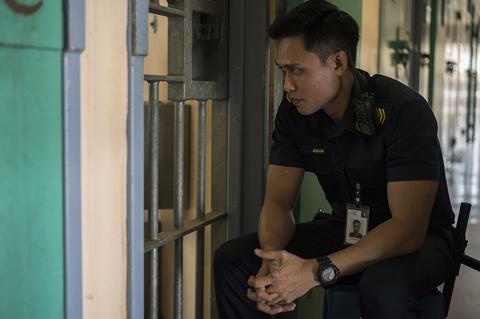 The film, the second feature from Singapore's Boo Junfeng, has also gone to Turkey (Bir Films), Mexico (ND Mantarraya), Singapore (Clover Films) and Hong Kong and China (Bravos Pictures). Version Originale Condor plans to release the film in France on June 1, 2016.
A co-production between Singapore, Germany, France, Hong Kong and Qatar, Apprentice revolves around a young prison officer, who strikes up a friendship with the prison's chief executioner, and is asked to become his assistant and possibly successor.
Shot in Singapore and Australia, the film stars veteran Malaysian actor Wan Hanafi Su (Bunohan), Mastura Ahmad and newcomer Fir Rahman as the young protagonist.
The film was produced by Peanut Pictures' Raymond Phathanavirangoon, Akanga Film Asia's Fran Borgia and Zhao Wei Films' Tan Fong Cheng, with Germany's augenschein Filmproduktion and France's Cinema Defacto on board as co-producers. Executive producers include Eric Khoo, Pang Ho-cheung, Subi Liang, Jim Rogers and Paige Parker.
Recent Luxbox acquisitions also include Mohamed Ben Attia's Hedi, which won best actor and the first feature award at this year's Berlin film festival.
Commenting on Apprentice, Luxbox CEOs Fiorella Moretti and Hedi Zardi said: "Early on, we were already fascinated by the strength of the script, and we were convinced by Boo Junfeng's gifted mise-en-scene. The aura of the project was growing during Apprentice's incredible tour through several labs and funds that helped and supported the project."