EXCLUSIVE: New Europe Film Sales secures deals for Benelux, Greece, Taiwan.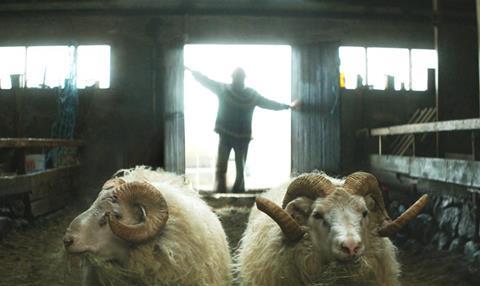 Jan Naszewski's Warsaw-based sales outfit New Europe Film Sales has announced that Grímur Hákonarson's Icelandic Un Certain Regard film Rams (Hrútar) has already been picked up by distributors in Benelux (Imagine), Greece (Ama Films) and Taiwan (Maison Motion).
Just prior to the festival, French rights were sold to Michèle Halberstadt and Laurent Pétin's ARP Selection.
New Europe Film Sales is also reporting strong interest for the film from Scandinavia, German-speaking Europe, Asia and US and the agent expects to sign more deals in the first days of the Cannes Marche.
Rams is a story about two brothers from a remote Icelandic farming valley, who haven't spoken in 40 years and now have to come together in order to save what's dearest to them – their sheep.
Hákonarson's short film Slavek the Shit previously screened in Cinefondation. Rams' director of photography, Sturla Brandth Grovlen, recently won a Silver Bear for Outstanding Artistic Contribution at the Berlin International Film Festival, for the film Victoria.