EXCLUSIVE: Veteran is acquiring for Wild Bunch-owned BIM as well his fledgling boutique Cinema.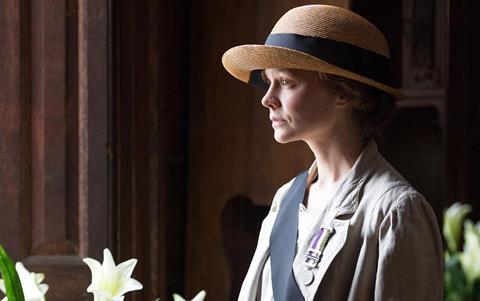 Distribution veteran Valerio De Paolis has acquired Italian rights for Sarah Gavron's Suffragette from Pathé International.
Rome-based De Paolis is in Cannes acquiring for both BIM, which has been fully owned by Wild Bunch since June 2014, as well as his new boutique label Cinema.
"I'm contracted to acquire four titles a year for BIM for the next three years, until 2017 and then we'll see where I am and they are," explained De Paolis, who founded BIM 30 years ago before selling it off progressively to Paris-based Wild Bunch from 2007 onwards.
Other recent pick-ups include Jacques Audiard's Dheepan and Mike Leigh's Mr. Turner.
For his own boutique label, De Paolos has recently acquired Jafar Panahi's Taxi, which will be Cinema's first release at the end of August, as well as documentary Ingrid Bergman – In Her Own Words, from TrustNordisk,
"Cinema is a boutique label. I want to focus on art and cinema and films which are objects of beauty, which are beautiful to handle and watch but don't necessarily attract huge audiences," said De Paolis. "These sorts of films have tough time getting shown in Italy and I want to work out to do it."