Ben Latham-Jones launches slate after buying out Barnaby Thompson.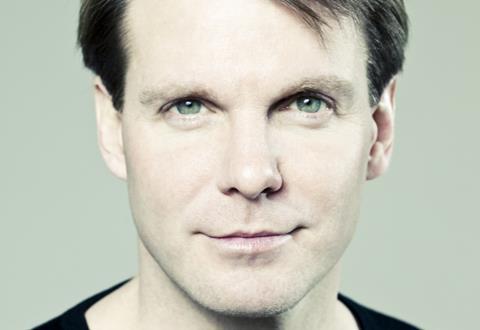 In a deal reportedly worth seven figures, producer Ben Latham-Jones (Nina) has bought Ealing Studios Entertainment - the production arm of the iconic studio - from Barnaby Thompson and will take over the role of head of studio.
Thompson, who is set to focus on directing, will retain his shares in Ealing Studios Operations, which runs the stages and facilities business side of the business, alongside partners, Harry Handelsman and Uri Fruchtmann.
Included in the deal is part of the studio's catalogue, comprising 26 films while further library and company acquisitions are understood to be in the works for former Fox Searchlight creative director Latham-Jones, who raised a multi-million dollar fund to support Ealing Entertainment, which he has worked at since 2013.
New projects on the outfit's development slate include Swedish director Jesper Granslandt's (Blondie) drama Vacation, set to star woman of the hour Noomi Rapace (The Drop) and Marwan Kenzari (Ben Hur); Dominic Savage's Encounter; St. Trinians' writers Piers Ashworth and Nick Moorcroft project Fisherman's Friends and the recently announced Callas, also starring Rapace.
Ealing is also producing with George Simenon Ltd. two stand-alone films for UK broadcaster ITV based on Georges Simenon's classic Maigret novels, with Rowan Atkinson playing the lead role of the Parisian detective.
In an interview with Screen, Latham-Jones said: "Ealing is an extraordinary brand. I see this like waking a sleeping giant. I want Ealing to become a home of British talent again."
Ealing's upcoming features include biopic Nina, Chris Foggin's Kids in Love and comedy The D Train.