English title for Un Beau Soleil Intérieur, set to open Directors' Fortnight, also announced.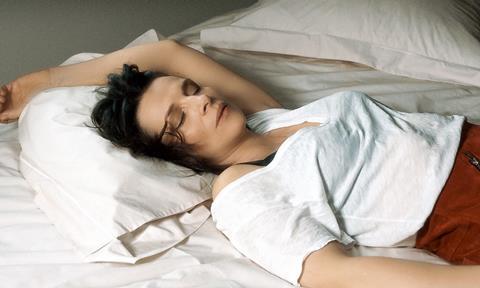 The first image and the English-language title for the new Claire Denis film have been unveiled.
Let The Sunshine In (Un Beau Soleil Intérieur) will open Directors' Fortnight at Cannes. Formerly known as Dark Glasses, it is adapted from Roland Barthes' A Lover's Discourse: Fragments and also stars Gérard Depardieu, Bruno Podalydès and Josiane Balasko.
The 1977 novel is seen from a lover's point of view and explores the language of love, drawing upon a number of different philosophers.
Paris-based Films Distribution is handling international sales on the title, which was produced by Olivier Delbosc's Curiosa Films.
Directors' Fortnight artistic director Edouard Waintrop said of the film: "What touched us is that it marks a radical change in tone for Claire Denis. We like it when film-makers try something new."
Denis was previously nominated for the Palme d'Or in 1988 for Chocolat and played in Un Certain Regard with Bastards in 2013.