Nancy Meyers' daughter Hallie Meyers-Shyer will make her feature directorial debut on the comedy with Rose Byrne in talks to star.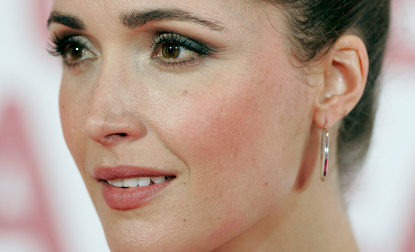 Erika Olde's Black Bicycle Entertainment finances and will produce, while Kim Fox of MadRiver Pictures will introduce to buyers on the Croisette this week.
Meyers-Shyer wrote the screenplay to Home Again, about a recently separated mother of two whose new life in Los Angeles is shaken up when she takes in three charismatic young men.
Production has been earmarked for on August start in Los Angeles. CAA represents North American rights.
Byrne will shortly be seen in Universal Pictures' Neighbors 2: Sorority Rising opposite Seth Rogen and Zac Efron.
Olde launched Black Bicycle in 2014 and is also financing and producing The Burning Woman with Scott Free Productions and is in pre-production on Susanna White's Woman Walks Ahead starring Jessica Chastain.
In post is Sacha Gervasi's November Criminals starring Ansel Elgort and Chloë Grace Moretz for Sony Pictures Worldwide Acquisitions.