At its annual presentation of Russian projects looking for co-production partners earlier this week, Roskino provided a platform for producers to present new projects in the Cannes market.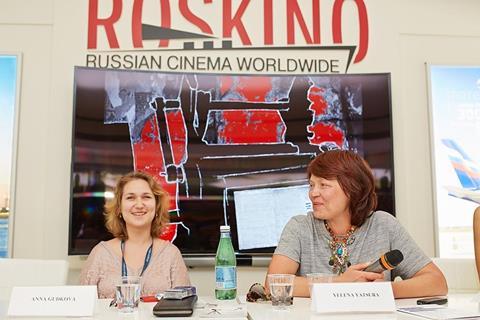 Among the highest-profile films introduced was political-thriller Beirut from Stalingrad director Fedor Bondarchuk, written by Bagirov Eduard. This tells the story of KGB agent Lantsov, who arrives in Beirut after two USSR embassy employees have been kidnapped.
Also presented was Adolescence ID, from Olga Zhirova and Julia Vorobieva of Milky Cinema Production. The five-part portmanteau film, to be made across Russia, Germany, Georgia, Malta and France, will explore the nlives of teenagers entering adulthood.
Sreda Production's Alexander Tsekalo and Anna Gudkova introduced The Philosophical Steamer, directed by Alexander Kott and written by Oleg Malovichko. Set in Russia 1922, the film is about a Cheka officer pursuing a group of exiled intellectuals during the Lenin era.
The upcoming biopic Lenin was discussed by producers Yelena Yatsura and Yuri Krestinskiy from TriKita Entertainment.
Also showcased at the event were Ivan Tverdovsky's Zoology, the story of a zoo administrator presented by Mila Rozanova from New People company; City Of Birds, an unconventional love story set presented by director Elena Hazanova and Svetlana Kuchmaeva from Valday Films; and Empire V based on the book by Viktor Pelevin, presented by director Viktor Ginzburg and producers Yelena Yatsura, Jim Steel and Yuri Krestinskiy from Trikita Entertainment.