Michael Nyqvist and Famke Janssen will star in the Hitchcockian thriller set to begin production in July.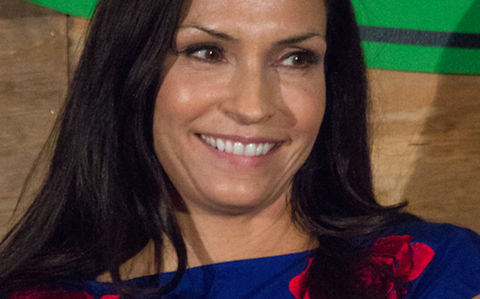 Finnish filmmaker AJ Annila, who made his debut on Jade Warrior, directs his first English-language feature about a young piano prodigy who suspects his brilliant tutor might be a serial killer targetting musicians.
13 Films' Tannaz Anisi will commence pre-sales on Every Good Boy Does Fine and heads to the Croisette a with newly appointed director of international sales Juliana Lubin, who arrives from The Exchange, and existing director Jae-woo Kim.
Jana Edelbaum and Rachel Cohen of iDeal Partners Film Fund produce the project with Margo Klewans.
The US producers are partnering with Frederik Zander of Swedish post production house The Chimney Group and Jesse Fryckman of Solar Films in Finland. The producers hold US rights to the project.
Steve Buscemi and Wren Arthur of Olive Productions serve as executive producers alongside Anisi.
"We've been working hard on this project for several years and are thrilled that it has attracted such a talented group of artists to bring it to life," said Edelbaum.
"Every Good Boy Does Fine is an original, sophisticated script full of suspense which is the perfect fit for helmer AJ Annila who has a unique visual style and loves to experiment with different genres," said Anisi.
"The producers have assembled a talented cast with Michael Nyqvist and Famke Janssen who both have appeared in successful studio franchises and bring commercial appeal to the project."
Nyqvist gained international recognition through his lead role in The Girl With The Dragon Tattoo trilogy and was last seen in John Wick.
Janssen, a mainstay of the X-Men franchise among other Hollywood roles, currently stars in Netflix's horror-thriller series Hemlock Groves.
13 Films will also kick off sales on the oil business documentary Pump co-directed by Josh Tickell and Rebecca Harrell Tickell. The film receives its market premiere screening on May 13.
The sales slate includes action film Entry Level and three films in post that have footage: comedy Chronically Metropolitan, supernatural thriller Voice From The Stone starring Game Of Throne's Emilia Clarke and crime thriller Manhattan Nocturne with Adrien Brody.
Rounding out the roster are Untöt to star Hayden Christensen and action title Extortion with Ving Rhames and Barkhad Abdi. Both titles are in pre-production.