EXCLUSIVE: Faith-based distributor Pure Flix has closed deals in Cannes on the follow-up to the US box office hit.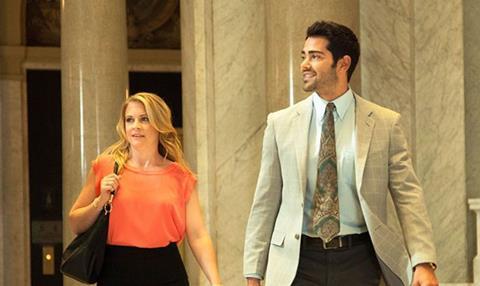 Pure Flix / Quality Flix sales chief Ron Gell, in Cannes with a slate of new titles, has cut a raft of deals on God's Not Dead 2, the follow-up to the 2014 faith-based US smash.
God's Not Dead 2 screens in the market at Cannes today [May 14] and Monday and opened in the US last month, where it has grossed more than $20m theatrically.
Gell has licensed rights for Australia (Crossroads), Hong Kong (United Artists), Latin America, France, Spain, Italy, Portugal, Scandinavia (California Filmes), Germany (Other Films), South Korea (Sycomad), and Eastern Europe/Poland (Revolutionary Releasing/Monolith), and Africa (CMD).
Tanweer has picked up God's Not Dead and God's Not Dead 2 for the Middle East and vice-president of international sales and distribution Gell is closing in on sales for mainland China and Sri Lanka. Dominus licensed God's Not Dead for Italy.
Do You Believe? has gone to Apex for South Korea, Sinema TV for Turkey, and Crossroads for Australia in a package that included Turn Around Jake.
Black Rider has gone for Japan (New Select), and Gell has closed a package of five films with California Filmes for Brazil: Faith Of Our Fathers, Black Rider, Dancer And Dame, Turn Around Jake, and Ambushed.
CMD has taken Dancer And The Dame, Faith Of Our Fathers, Hope Bridge, Old Fashioned, Turn Around Jake for South Africa, while BBI in Benelux has acquired Do You Believe? Ambushed, Hope Bridge, Old Fashioned, and Faith of Our Fathers.
The sales slate includes new titles God Bless The Broken Road, I Am Not Ashamed, Joseph & Mary, and Apostle Peter: The Redemption.