French director is the first woman and only the fourth person to receive the honour after Woody Allen, Clint Eastwood and Bernardo Bertolucci.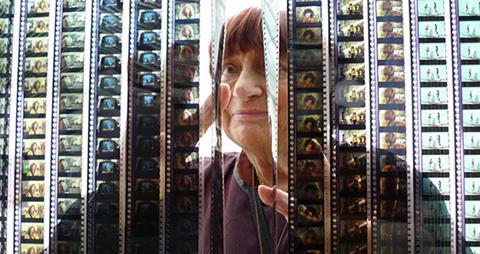 Agnès Varda is to receive an honorary Palme d'or at the 68th Cannes Film Festival (May 13-24).
The French filmmaker will the first female director to be given the honour. Previously, only Woody Allen, in 2002, Clint Eastwood, in 2009, and Bernardo Bertolucci, in 2011, have been granted this distinction.
"And yet my films have never sold as much as theirs," she said of following in their footsteps with her well-known sense of humour.
The award is given by the festival's board of directors to renowned directors whose works have achieved a global impact but who have never won Cannes' top prize - the Palme d'or.
Varda, 86, is a photographer, writer, actress, director and visual artist.
She studied photography and learned the ropes at the Avignon Festival, where she was mentored by Jean Vilar.
Varda chose two actors from the French People's National Theatre, Sylvia Montfort and Philippe Noiret for her first feature film, La Pointe Courte (1954), which was edited by Alain Resnais.
It was in 1962, with Cléo From 5 to 7 that Varda first came to prominence and won official recognition in 1965 when the Prix Louis-Delluc was awarded to her film Le Bonheur.
Varda made both short and feaure-length films as well as documentaries including Mur, Murs (1981), Daguerréotypes (1976) and Jane B par Agnès V (1988).
Her fictional work includes One Sings, the Other Doesn't (1977) and Venice Golden Lion winner Vagabond (1985).
After the death of her partner, The Umbrellas of Cherbourg director Jacques Demy to whom she was married for nearly 30 years until his death in 1990, she made three films in his memory, including Jacquot de Nantes.
In 2000, she made The Gleaners and I (Les Glaneurs et la Glaneuse), alone and using a digital camera, and in 2006, she turned visual artist-cum-set designer for an exhibition dedicated to her at the Cartier Foundation, entitled l'Ile et elle.
Two years later, her autobiographical work The Beaches of Agnes (Les plages d'Agnès) picked up the César for best documentary.
Varda will collect the honorary Palme d'Or during the closing ceremony of the Cannes Film Festival on May 24.