Laura Poitras' documentary about Julian Assange and Paul Schrader's Dog Eat Dog, starring Nicolas Cage and Willem Defoe, among line-up.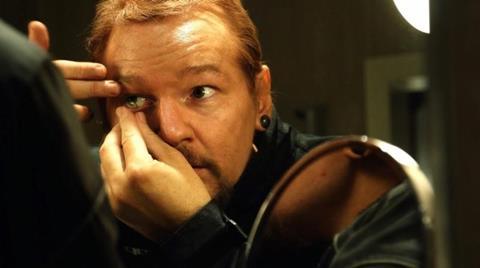 Cannes 2016
Scroll down for full list
An 18-strong line-up of titles for the 48th Directors' Fortnight (May 12-22), a parallel section of the Cannes Film Festival run by the French Director's Guild, has been announced by artistic director Edouard Waintrop at a press conference in Paris this morning.
Opening the section is Sweet Dreams (Fai bei sogni), from six-time Palme d'Or nominated Italian director Marco Bellocchio. The film, based on a novel by Massimo Gramellini, stars Bérénice Bejo and Valerio Mastandrea, with sales handled by The Match Factory.
Closing Directors' Fortnight is Dog Eat Dog, Paul Schrader's film starring Nicolas Cage and Willem Defoe that centres on three men fresh out of prison who attempt to adapt to civilian life. Arclight Films handles sales.
Overall, the titles represent a strong mix of filmmakers from around the world. These include Chilean veteran Alejandro Jodorosky, who returns with Endless Poetry. The filmmaker turned to crowdfunding to complete the feature, which marks a continuation of his autobiographical The Dance Of Reality, which premiered in Directors Fortnight in 2013.
US filmmaker Laura Poitras, who previously made Oscar-winning Edward Snowden documentary Citizenfour, returns with Risk, a documentary centred on Wikileaks founder and controversial figure Julian Assange.
Chile's Pablo Larrain reunites with Gael Garcia Bernal on Neruda, having previously been at Cannes with the actor in 2012 with No. The film centres on the cat-and-mouse game between a police inspector and the dissident Chilean poet Pablo Neruda during the late 1940s.
As previously announced, this year's Carrosse d'Or (Golden Coach) Prize, awarded to a director from the international filmmaking community for the innovative qualities, courage and independent-mindedness of his or her work, goes to Finnish director Aki Kaurismaki.
While Directors' Fortnight does not have a jury, prizes are awarded from various associations including the international critics' FIPRESCI prize, Art Cinema Award, SACD Prize, Europa Cinemas Label and illy Prize.
First-time filmmakers in all of Cannes' competition categories are in the running for the Camera d'Or.
Feature films
Sweet Dreams, Marco Bellocchio (opening film)
Dog Eat Dog, Paul Schrader (closing film)


Divines, Houda Benyamina *
Endless Poetry, Alejandro Jodorowsky
Fiore, Claudio Giovanessi
After Love (L'economie du couple), Joachim Lafosse
L'Effet aquatique, Solveig Anspach
Like Crazy, Paolo Virzi
Mean Dreams, Nathan Morlando
Mercenaire, Sacha Wolff *
My Life as a Courgette, Claude Barras *
Neruda, Pablo Larrain
Pyscho Raman, Anurag Kashyap
Risk, Laura Poitras
Tour de France, Rachid Djaidani
Two Lovers and a Bear, Kim Nguyen
Les Vies de Therese, Sebastien Lifshitz
Wolf and Sheep, Shahrbanoo Sadat *
* first film, eligible for the Camera d'Or
Short films
Abigail - Isabel Penoni and Valentina Homem
Chasse Royale - Lise Akoka and Romane Gueret
Decorado - Alberto Vazquez
Habat Shel Hakala - Tamar Rudoy
Happy End - Jan Saska
Hitchhiker - Jero Yun
Import - Ena Sendijarevic
Kindil el Bahr - Damien Ounouri
Léthé - Dea Kulumbegashvili
Listening to Beethoven - Garri Bardine
Zvir - Miroslav Sikavica