With Doc Day talking place today, Laura Poitras speaks to Screen about her Cannes world premiere Risk and the thrill of working on short-form documentaries at her new company Field of Vision.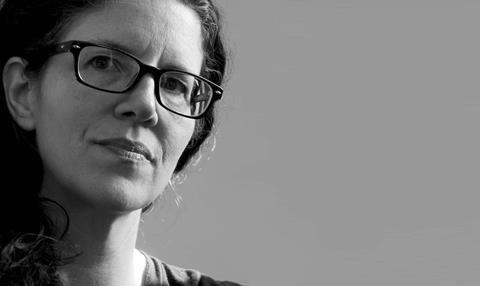 Laura Poitras does not necessarily see herself as an activist film-maker. "First and foremost I believe we make cinema. I don't make films as activism, I don't consider my films to be activism.
"We make movies, that's our number-one job, to make a film that's good; it's not just about the issues," she says, in an interview with Screen the week before Cannes.
She is still in the edit room in New York, putting the final touches to Risk, her new feature documentary about WikiLeaks founder Julian Assange. It has its world premiere in Directors' Fortnight on Thursday, and Poitras will deliver a talk today at the Marché's inaugural Doc Day, presented by Doc Corner and the Ford Foundation's Just Films. The theme is 'Global Awareness for Social Justice: Impact-Making Documentaries'.
Poitras has a reputation for making an impact. Her last film, the Oscar-winning Citizenfour, was an intimate portrait of NSA whistleblower Edward Snowden. It completed her post-9/11 trilogy, which also included My Country, My Country (2006), about an Iraqi physician during the US occupation, and The Oath (2010), about the connection between a prisoner in Guantanamo Bay and his brother-in-law, Osama Bin Laden's driver.
"Documentary can be used to leverage conversations for change. I applaud that, but I don't think that's what motivates people to make films," she says. "Citizenfour has impact but it exists as a portrait of a person who makes enormous sacrifices for what he believes in and that's a narrative story. My films focus on political issues because that's what moves me."
The Assange project was actually started before she was caught up in the Snowden whirlwind. She obviously sees connections between the two films. "[Risk] is definitely connected [to Citizenfour]. In a weird way it's a prequel to that film. There are so many echoes in the two projects: Julian, in creating WikiLeaks, understood that the internet would change global power, it would empower states, it would empower citizens in new ways, it would empower journalism."
She had thought it would be a series of short episodes, and previewed three of those episodes under the title Asylum at New York Film Festival in autumn 2015. "In the editing process, I realised that it comes together as a feature. It's told in chapters, that's how the creative process worked."
Risk will show Assange as we have never seen him; Poitras started filming him in 2010 and more recently after he sought asylum at the Ecuadorian embassy in London in 2012. It also promises to be about more than one man — filming the other technologists, volunteers and reporters behind WikiLeaks, looking at how their publishing of sensitive documents has revolutionised journalism, politics and corporate power.
Risk is produced by Praxis Films in association with First Look Media and Field of Vision, with world sales handled by Josh Braun of Submarine.
A new Vision
In September 2015, Poitras teamed with fellow film-maker AJ Schnack (Caucus) and former Hot Docs director of programming Charlotte Cook to found Field of Vision, which is funded by eBay billionaire Pierre Omidyar's First Look Media, which also funds sister journalism site The Intercept.
Field of Vision aims to pair film-makers with developing and ongoing stories around the globe; it will commission up to 50 short non-fiction films each year.
Poitras is "really thrilled" with the work they are doing. They do not call it short film-making, they call it "visual journalism". And that is an important distinction. "We believe in the power of cinema and visuals and images to talk about issues in different ways than print can. It is a response to seeing a lot of bad video on news sites — a reporter standing in a conflict zone or a flood zone narrating what's happening. The tools of cinema are so much greater than that.
"When there's something urgent happening, we want to engage with it, but more quickly," she continues. "Long-form documentaries can take two years or longer for something to be finished. We wanted to be more responsive, and engage with news in a different way."
One example of Field of Vision's work is Schnack's Speaking Is Difficult, a 14-minute film that shows calm footage of sites where mass shootings have occurred, paired with the audio of the 911 calls as the emergencies unfolded. "It's a powerful way to look at mass shootings, but in a different way than the mainstream news," Poitras says. "That's a really exciting use of the form of cinema meeting urgent news."
At Field of Vision, they want to work with film-makers from around the globe, firstly reaching out to those they already know but also willing to take cold pitches sometimes, such as a new project that will be a multipart series about the Syrian crisis, from an Istanbul-based journalist. Other commissions have gone to Michael Moore, Shola Lynch, House Of Cards creator Beau Willimon, Margaret Brown and Heloisa Passos to name a few.
"We want to raise the bar," Poitras adds. "We're interested in trying things, making mistakes, and figuring out what works for short form online."
The documentary world, both in short and long forms, is particularly healthy now, she says: "Audiences are going to see docs because they are good stories not just issues. That's a positive thing."
Being invited to Cannes for the first time is proof that her films are cinema not just activism. "I'm thrilled to be invited, to be in Directors' Fortnight, I believe that documentaries should be seen as cinema," she says. "I'm also very excited that the Ford Foundation is coming in [to Cannes] to help broaden the conversation."
Expert Advice
What is your one tip for enabling a socially conscious documentary to make the most impact?
"Work with the social movements that already exist, and identify the most active and engaged partners within each movement. This will help ensure your film reaches the right audiences in the short and the long term." Signe Byrge Sorensen producer, Joshua Oppenheimer director.
"There is no 'one' tip. We are big believers that every film, set of issues and context is different; each film needs a bespoke strategy drawn up after consultation with all the other actors in the area. Hard work but deeply rewarding when you get it right." Jess Search chief executive, Britdoc.
"There is a real discussion to be had among those in the doc community who are obsessed with impact as to why a film like Blackfish has succeeded, arguably more than any other recent socially conscious documentary. Real change can only ever be achieved by making films accessible for mass audiences, both in their appeal and their distribution and not by preaching to the choir. While we absolutely relied on a huge number of partner organisations to do fantastic outreach on that film, we deliberately kept this 'behind the curtain'. We were sure from the outset to position the film as a must-watch thriller to mainstream audiences, avoiding a heavy-handed animal-rights approach in all of the marketing." Oli Harbottle head of distribution, Dogwoof.
"Treat your audience as collaborators. If you want your film to have a greater impact, it's up to you to turn your fans from passive observers into active participants. The best way to do this is to open a direct, long-term line of communication with your audience (ideally long before the film even comes out), and to invite them into the fold in meaningful and genuine ways throughout the process. Build trust and relationships over the long term, so that when it does come time to launch your impact campaign, they feel like it's their film and their fight as well." Dan Schoenbrun film outreach lead, Kickstarter.