Joachim Trier's English-language debut delivers a solid score but fails short of the current leader.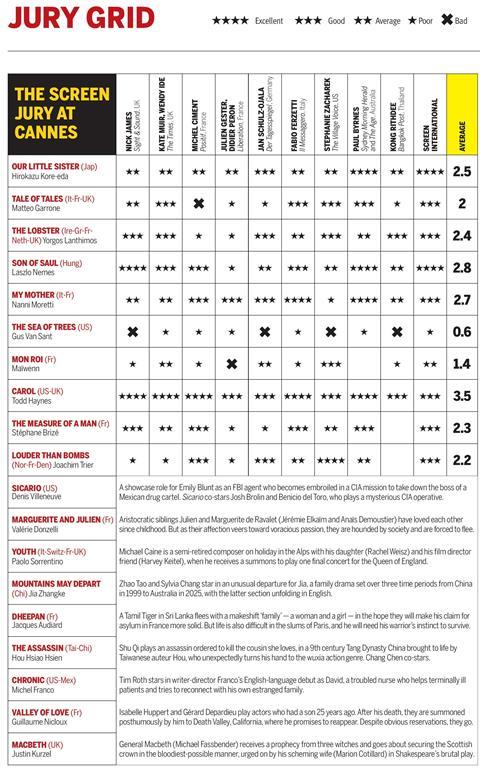 Screen's Cannes Film Festival Competition Jury has cast their latest round of votes, for Stephane Brize's The Measure of a Man and Joachim Trier's Louder Than Bombs – both delivering mixed reactions.
Brize's The Measure of a Man is a drama about an unemployed man who faces a moral crisis when he finally finds a job as a supermarket security guard.
The film recorded one to three star ratings, adding up to 2.3 (out of a possible 4).
In Louder Than Bombs, Gabriel Byrne, Jesse Eisenberg and Devin Druid play the husband and sons of a late war photographer (Isabelle Huppert), each confronting their very different memories of her.
Trier's English-language debut drew scores ranging from one to four, rounding out at 2.2.
It means Todd Haynes' Carol, starring Cate Blanchett and Rooney Mara, remains comfortably in front with 3.5 – a high almost as tough to beat as the low of Gus Van Sant's The Sea of Trees with 0.6.
Click here for Screen's Cannes Competition blog.
Screen's jury chart will be updated daily