Screen's Cannes Jury has given its lowest score in more than a decade to Gus Van Sant's Competition entrant.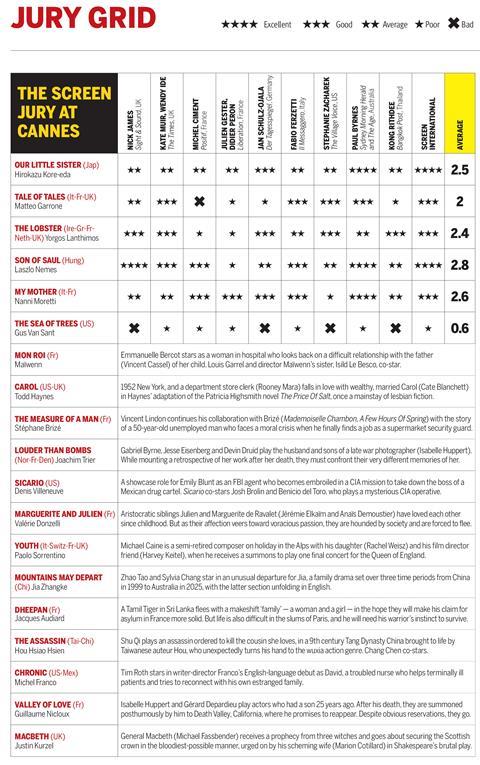 The Sea of Trees stars Matthew McConaughey as a suicidal professor who goes to Japan's Aokigahara forest, in the foothills of Mount Fuji, where he encounters suicidal salaryman Ken Watanabe. Flashbacks details a troubled marriage with boozy Naomi Watts.
With a score of just 0.6 (out of a possible 4), it's the worst showing since 2003's Les Cotelettes, which scored a bottom-scraping 0.3.
However, it still outranks Brown Bunny's 0.5 (also in 2003) and Johnny Depp's notorious directorial debut The Brave, which scored 1.0 in 1997.
Son of Saul still leads the league, with 2.8.
Click here for Screen's Cannes Competition blog.
Screen's jury chart will be updated daily