Screen highlights the Cannes regulars and rising talents who are offering up a rich and varied diet of new works for the 2010 festival's selectors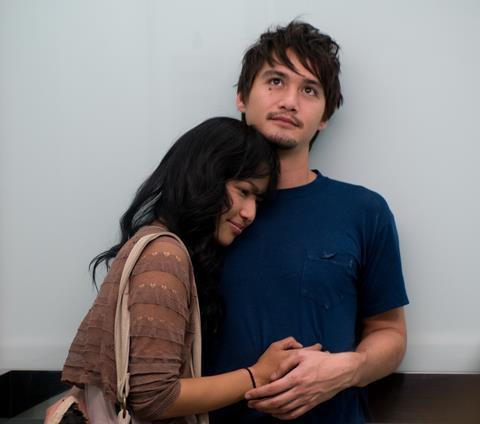 The Cannes film festival is just eight weeks away and the choice of films on offer to Thierry Frémaux, his team and all the sidebar programmers is a rich one. Over the next two pages Screen assesses the films in post-production which should be ready for selectors to see and possibly play at this year's festival (May 12-23). Some of these titles will not be ready in time and will fall to the Venice/Toronto axis later in the year, but this feature is designed to give a snapshot of the world cinema available for world premiere on the Croisette.
There are plenty of Cannes favourites with titles ready for inclusion. Mike Leigh is rumoured to be have come back into the Cannes fold with his latest film, Another Year; Nikita Mikhalkov returns with The Exodus — The Fortress: Burnt By The Sun 2 (part one was in Competition in 1994); and Rachid Bouchareb should have ready Outlaws, the second of his Algerian trilogy. The first, Days Of Glory (Indigenes), was a Cannes prizewinner in 2006.
Other returning names include Julian Schnabel, Abbas Kiarostami, Alejandro Gonzalez Inarritu, Johnnie To, Bertrand Blier, Pablo Trapero, and the latest — and, he has declared, last — film from Jean-Luc Godard, Film Socialism.
Tasty US prospects include Terrence Malick's Tree Of Life with Brad Pitt and Sean Penn, John Cameron Mitchell's Rabbit Hole with Nicole Kidman and Aaron Eckhart, and Woody Allen's You Will Meet A Tall Dark Stranger with Naomi Watts, Anthony Hopkins, Josh Brolin and Antonio Banderas. The star quotient could be high.
And could the Cannes team possibly resist the prospect of a world premiere for Sylvester Stallone's action epic The Expendables, an event which could see Stallone walking the red carpet with his co-stars including Jet Li, Jason Statham, Mickey Rourke, Dolph Lundgren, Eric Roberts, Steve Austin, Bruce Willis and Arnold Schwarzenegger?
The list was compiled by Screen's staff and correspondents after deep consultation with the industry. It is all speculation, of course, at this stage, but what is Cannes without speculation?
Asia
Aditya Assarat
High Society (Thailand)
Im Kwon-taek
Untitled 101st film (South Korea)
Im Sang-soo
The Housemaid (South Korea)
Jia Zhang-ke
Untitled documentary (China)
Lee Chang-dong
Poetry (South Korea)
Takeshi Kitano
Outrage (Japan)
Takashi Miike
Thirteen Assassins (Japan)
Sion Sono
Cold Fish (Japan)
Johnnie To
Death Of A Hostage (Hong Kong)
Tran Anh Hung
Norwegian Wood (Japan)
Apichatpong Weerasethakul
Uncle Boonmee Who Can Recall His Past Lives (Thailand)
Hiromasa Yonebayashi
The Borrower Arrietty (Japan)
Australia
Shirley Barrett
South Solitary
Julie Bertucelli
The Tree (France-Australia)
Canada
Xavier Dolan
Love, Imagined
France
Olivier Assayas
Carlos (mini-series)
Bartabas
Zingaro Revisited
Xavier Beauvois
Of Gods & Men
Bertrand Blier
The Clink Of Ice
Rachid Bouchareb
Outlaws
Laure Charpentier
Gigola
Jean-Paul Civeyrac
Des Filles En Noir
Isabelle Czajka
Living On Love Alone
Lola Doillon
Sous Ton Emprise
Jean-Luc Godard
Film Socialism
Otar Iosseliani
Chantrapas
Abdellatif Kechiche
Black Venus
Abbas Kiarostami
Certified Copy
Gilles Marchand
Black Heaven
Julian Schnabel
Miral
Bertrand Tavernier
The Princess Of Montpensier
Germany
Benedek Fliegauf
Womb (Germany-Hungary-France)
Lars Kraume
The Days To Come
Chris Kraus
Poll
Pia Marais
At Ellen's Age
Sophie Schoukens
Marieke, Marieke
Oliver Stoltz
Chanda's Secrets
Tom Tykwer
Three
Italy
Sergio Castellitto
La Belezza Del Somaro
Saverio Costanzo
The Solitude Of Prime Numbers
Daniele Luchetti
La Nostra Vita
Mario Martone
We Believed (Noi Credevamo)
Alberto Negrin
Memories Of Anne Frank
Gabriele Salvatores
Happy Family
Latin American
Patricio Guzman
Nostalgia De La Luz (Chile)
Pablo Larrain
Post Mortem (Chile)
Sergio Machado
The Two Deaths Of Quincas Wateryell (Brazil)
Michael Rowe
Ano Bisiesto (Mexico)
Pablo Trapero
Carancho (Argentina)
Middle East
Maryam Keshavarz
Circumstance (Iran)
Dover Koshashvili
The Duel (US-Israel)
Russia And Easter Europe
Marian Crisan
Morgen (France-Romania-Hungary)
Nikita Mikhalkov
The Exodus — The Fortress: Burnt By The Sun 2 (Russia)
Kornel Mundruczo
Untitled (Hungary)
Cristi Puiu
Aurora (Romania)
Danis Tanovic
Cirkus Columbia (Bosnia & Herzegovina)
Bela Tarr
The Turin Horse (Hungary)
Scandinavia
Susanne Bier
The Revenge (Denmark)
Stig Bjorkman
Flashback Bergman (Sweden)
Per Fly
The Woman That Dreamed About A Man (Denmark-Sweden-Norway)
Bent Hamer
Home For Christmas (Norway)
Petter Naess
Shameless (Norway)
Ola Simonsson and Johannes Stjarne Nilsson
Sound Of Noise (Sweden)
Spain
Iciar Bollain
Even The Rain
Alejandro Gonzalez Inarritu
Biutiful
Julio Medem
Room In Rome
Guillem Morales
Julia's Eyes
Jonas Trueba
Todas Las Canciones Hablan De Mi
Andrucha Waddington
Lope
UK
Stephen Frears
Tamara Drewe
Mike Leigh
Another Year
Kevin Macdonald
The Eagle Of The Ninth
David Mackenzie
The Last Word
Peter Mullan
Neds
US
Woody Allen
You Will Meet A Tall Dark Stranger (US-Spain)
Darren Aronofsky
Black Swan
Gela Babluani
13
John Cameron Mitchell
Rabbit Hole
Sofia Coppola
Somewhere
Jodie Foster
The Beaver
Lodge Kerrigan
Rebecca H
Terrence Malick
The Tree Of Life
Oren Peli
Area 51
Kelly Reichardt
Meek's Cutoff
Bruce Robinson
The Rum Diary
Robert Rodriguez
Machete
David O Russell
The Fighter
Sylvester Stallone
The Expendables
Julie Taymor
The Tempest
Peter Weir
The Way Back