Screenplay for the feature film is being written by the US screenwriter Matthew Wilder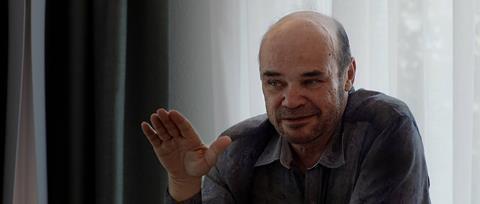 Berlin-based producer Sandor Söth of Intuit Pictures has secured the rights for a fiction feature film inspired by Marcus Vetter and Karin Steinberger's documentary thriller The Forecaster about one of the world's most famous economic forecasters, Martin Armstrong, who the FBI tried to silence
The screenplay for the feature film is being written by the US screenwriter Matthew Wilder (Your Name Here) who has worked in the past for such filmmakers as Oliver Stone and Bryan Singer.
The Forecaster is currently screening on 52 screens throughout Germany and is being sold internationally by Autlook Film Sales who has posted sales to France (Jupiter), Canada (Blue Ice), Spain (P40), Poland (Against Gravity), Italy (iWonder) and USA (Random Media), among others.
In addition, TV sales have been concluded with Al Jazeera Balcan, TVO Canada, VRT Belgium, YLE Finland, TVO, DBS Israel, Rialto New Zealand.
Meanwhile, fellow Austrian-based sales agent Filmdelights has secured a deal with France's Chapeau Melon Distribution for Bettina Blümner's documentary Parcours D'Amour ahead of its market premiere in Cannes on Tuesday (May 19).
The film will be released in Switzerland and Liechtenstein by Arthouse Commercio this week on May 21, followed in Austria by Filmdelights own theatrical arm on June 3 and in Germany by Neue Visionen a day later.