EXCLUSIVE: TrustNordisk secures pre-sales on serial killer feature.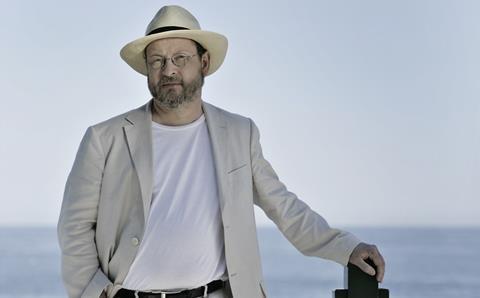 Scandinavian sales agent TrustNordisk has pre-sold Lars Von Trier's next film The House That Jack Built to Latin America (California Filmes), Benelux (September), Poland (Gutek), Taiwan (Moviecloud), Former Yugoslavia (Cinemania), Czech Republic (Aero) and Romania (Independenta Film 97).
The story is told from the point of view of Jack, a serial killer who aspires to commit the perfect murder over a decade of practice.
TrustNordisk had planned to start sales in earnest after the cast was announced, but found that buyers were very eager to secure the next project from the filmmaker behind Nymphomaniac, Antichrist and Melancholia.
"We knew that Lars was still hot. People are so excited to buy his title at this stage and that makes me very happy. It underlines that Lars is one of the world's best directors working today," said TrustNordisk CEO Rikke Ennis
Casting
Producer Louise Vesth of Zentropa told Screen that von Trier is casting the film now for a likely autumn start of shoot. The $9.8m (€8.7m) project had originally been envisioned as a TV series but von Trier confirmed in February it would be a feature film.
"There are so many people interested in working with Lars, there are so many actors he's looking at now," said Vesth.
"Lars wants to find someone who wants to work with him 100%. It's not just about good acting. He wants to create the film and this character of Jack together with an intelligent actor."
The film, which is set in Washington State but to shoot near Trollhattan, Sweden - where partner Film Vast is located - and in Copenhagen, has two main male actors (Jack and Birge, a mysterious man who knows him) and four main female roles.
Scary, not bloody
The film will be set in the 1970s into 1980s, at a time before DNA evidence was used in murder cases.
Vesth expects the film won't be overly gory: "It's not bloody, it will be more scary. It's artful."
The writer/director has done a lot of research on serial killers in the writing process. "As always he's interested in the psychology of the person, it's more about the psychology than the actual murders," she said.
Von Trier has written the complete script now, but he doesn't call it a "final draft" because he wants to see it evolve.
Von Trier plans to split the shoot into two parts so that he can edit part of the film in between. "That's so he can change something [for the second half of the shoot] if he wants to," Vesth explained.
It's the first time he has worked with this method. "For the cast it will also be really exciting, they can work together to change things."