Guillaume Galliennes's autobiographical comedy about his relationship with his mother scoops unofficial top prize at Cannes.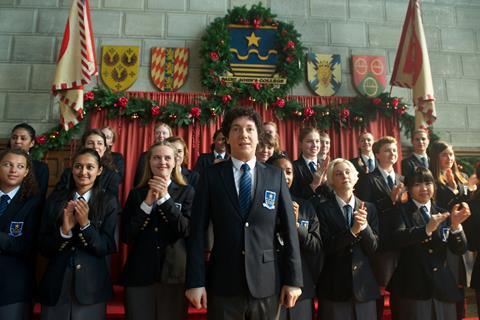 French filmmaker Guillaume Gallienne's Me, Myself and Mum (Les garçons et Guillaume, à table), which premiered in Directors' Fortnight, has won the parallel section's non-official top prize, the Art Cinema Award.
Directors' Fortnight does not mete out official prizes but a number of the section's sponsors and partners do.
The Art Cinema Award is handed out by the International Confederation of Art-house Cinemas (CICAE). This year's jury consisted of independent programmers Uga Sniegowska, Anne-Juliette Jolivet and Thorsten Kleinschmidt.
Me, Myself and Mum also won the SACD prize granted by France's writers and composers guild and aimed at a French language film in the selection. Serge Bozon's Tip Top also got a special mention.
Earlier, it was announced that the Europa Cinemas Label prize, aimed at supporting the distribution of the winner across the Europa Cinemas network, went to Clio Barnard's The Selfish Giant.
The jury consisted of exhibitors Alice Black, Rafael Maestro, Petar Mitric and Koyo Yamashita.
The Illy short film prize was awarded to Joao Nicolau's A Wild Goose Chase and special mention went to André Novais Oliveira's About a Month.