EXCLUSIVE: Demian Bichir's directorial debut follows a man travelling from Mexico to New Orleans.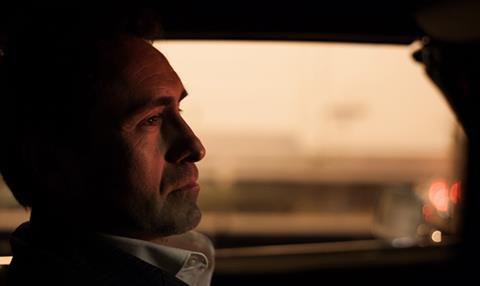 Mundial is launching sales here on Demian Bichir's feature directorial debut Refugio.
The story follows a romantic dreamer whose quest for love takes him from Mexico to New Orleans, where he falls for an exotic dancer and must contend with her dangerous former lover.
Alex Garcia produces Refugio with Santiago Garcia Galvan, Bruno Bichir, Bichir himself, and Walkiria Barbosa. The film screened on Wednesday (May 11) in Cannes and will again on Saturday (May 14).
Mundial vice-president Cristina Garza feels bullish about the film's prospects. "It's big, commercial and is going to do extremely well with the US and hispanic audiences."
Garza is on the Croisette with a strong slate. Sales titles include Tomas Portella's Rio-set action title Special Operations (Operacoes Especiais) starring Cleo Pires, Fabricio Boliveira, Marcos Caruso and Fabiula Nascimento. It screens on Monday.
Leonardo Sbaraglia stars with Carolina Dieckmann and China Darin, son of Argentinian superstar Ricardo, in Marco Dutra's Era El Cielo, a drama written by Lucia Puenzo about tensions between a married couple after the woman hides the fact that she has been violated.
Mario Munoz's film noir The Black Minutes (Los Minutos Negros) is scheduled to start in September and stars Bechir, Diego Luna and Sofia Espinosa. Pablo Cruz produces.
Garza has cut a slew of as-yet-unannounced deals with Netflix this year after doing business with the streaming giant on Mr. Pig, and The Chosen Ones, and its presence in Latin America has not gone unnoticed.
"They're having a lot of success with their original series and the platform in general," she said. "They're shooting their first original in Brazil and their second in Mexico [Club de Cuervos] and are looking for content."