Heading into the Cannes world premiere, details have emerged of the international buyers on Thunder Road and Black Label Media's drug cartel thriller.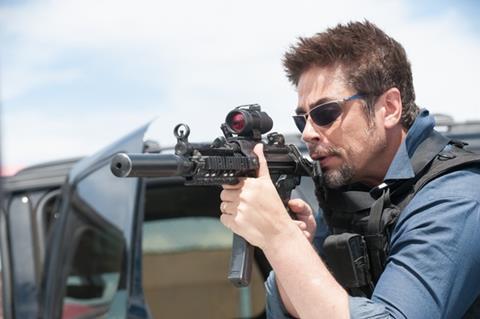 Denis Villeneuve directed Sicario starring Emily Blunt, Josh Brolin and Benicio del Toro andthe thriller will compete for the Palme d'Or when it screens in Competition. Taylor Sheridan wrote the screenplay.
Lionsgate UK will distribute in the UK day-and-date with the US via Lionsgate on September 18.
Lionsgate International licensed rights to Village Roadshow in Australia, StudioCanal in Germany, Metropolitan in France, International Distribution Company in Latin America and Nordisk in Scandinavia.
Deals also closed in Italy (Rai), Taiwan (Long Shong), Benelux (Belga), Spain (eOne), Japan (Happinet), Portugal (PRIS), Hong Kong (US Films), Philippines (Pioneer), Indonesia (PT Prima), Malaysia (Multivision – Malaysia), Poland (Monolith) and Switzerland (Impuls).
Rights have gone to former Thailand (Sahamongkol), Singapore (Cathay Organizational Holdings), Yugoslavia (Blitz Film & Video), Iceland (Myndform), Baltics (Acme), Israel (Forum), Romania (Freeman), South Africa (M-Net), Vietnam (Multivision – Vietnam), Mongolia (Multivision – Mongolia) and Myanmar (Colourful Gardens).
Fox acquired pan-Asian pay TV for Star Movies and Entertainment In Motion picked up airline rights.