EXCLUSIVE: Duo re-team for Matt Haig's well-received children's tale about the early life of Father Christmas.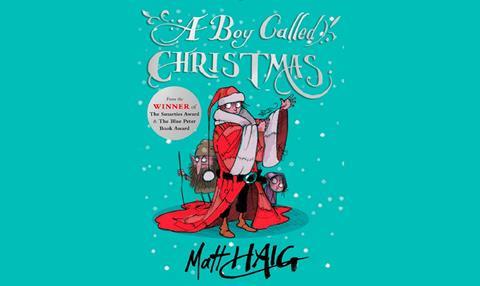 Studiocanal and The Best Exotic Marigold Hotel producers Blueprint Pictures have struck a deal to represent screen rights to acclaimed UK novelist Matt Haig's well-received 2015 children's story A Boy Called Christmas, about the early life of Father Christmas.
The duo came out on top following strong interest from a number of parties to the film rights and are now considering talent for the project.
Set in 18th-century Finland, A Boy Called Christmas is about elves, reindeer, a kidnapping, and an 11-year-old boy called Nikolas who isn't afraid to believe in magic.
Canongate released the book in the UK. Haig is represented by Curtis Brown, who helped broker the deal.
The partnership renews a fruitful collaboration between Studiocanal and Blueprint, who recently teamed on James Marsh's upcoming Donald Crowhurst biopic, starring Colin Firth and Rachel Weisz.
Studiocanal is continuing to plough a lucrative furrow in crossover kids properties, with a sequel in the works for UK smash Paddington, production readying for German classic The Little Witch (Die Kleine Hexe), ongoing collaborations with Belgian animation outfit nWave and returns still coming in from Heidi.
At the Cannes Market the company announced a collaboration with Joann Sfar's Autochenille Production on an animated feature adaptation of Sfar's comic series Petit Vampire.
Novelist Haig has been in-demand among filmmakers with screen rights to his novel The Last Family in England previously snapped up by Brad Pitt's Plan B. Novel The Radley's was another property which reportedly had A-List financiers and broadcasters circling.