Swedish Culture Minister Alice Bah Kuhnke has defended her decision to scrap Sweden's Film Agreement.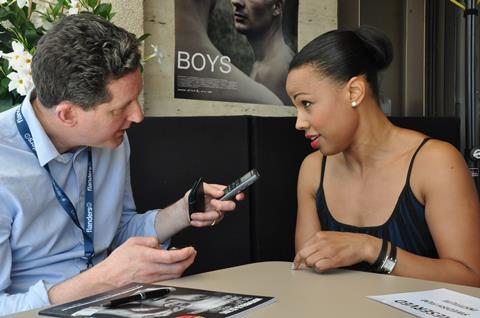 The Agreement established a 10% levy in cinema tickets to raise money for Swedish film production when introduced in 1963.
Earlier this week, The International Union of Cinemas ("UNIC") issued a statement protesting the decision, as well as warning against the Minister's proposals to increase the VAT rate on cinema tickets from 6% to 25%.
"It (the agreement) needs to change for many reasons," the Minister told ScreenDaily here in Cannes. "It has been like the elephant in the room. Everybody knows that it doesn't work anymore."
However, Kuhnke has not been surprised by the exhibitors' complaints. "Of course, I knew they wouldn't be happy but this is not something that was not well prepared," the Minister said of the lengthy consultation process around the changes to the agreement .
"I knew this reaction would come. In two weeks' time, they will see the whole plan and I am sure that they will see this is the best thing for Swedish film industry and Swedish filmmakers.
The Minister's decision to abolish the old film agreement may have upset exhibitors but has received widespread support from other sectors of the industry.
"What I can say now is that this new film politics won't come with less money," said Kuhnke. "The Swedish exhibitors - their biggest interest is that there are high quality Swedish films to be shown and I am a guarantee for that."
The Minister confirmed that there were no plans at present for Sweden to establish a soft money or tax credit system to attract foreign production.
In Cannes, the Minister has been meeting senior representatives of other foreign film agencies. "It is so interesting and inspiring to get reflections on what I have proposed. What I hear is that they are saying that I am brave and that this needs to be done," Kuhnke said.