In what looks set to become the Marché's hot-ticket equivalent of the Floyd Mayweather-Manny Pacquiao bout, the Netflix chief content officer is scheduled to take part in an on-stage conversation on May 15.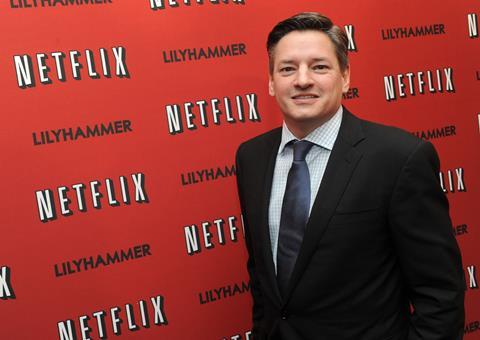 Ted Sarandos will speak to market badge holders within the NEXT programme at 10am on May 15.
The notoriously secretive Netflix has become the most scrutinised company in the business and its acquisitions teams will be scouring the Croisette for titles as part of its $3bn content drive this year alone.
The streaming giant established itself as a player in the independent space when it flirted with SVOD rights to Quentin Tarantino's The Hateful Eight at the AFM last year and earlier this year paid $17m for world rights to Jadotville at the EFM.
Now all eyes will be on the company to see if and when it makes a play for the undisputed biggest titles of the market, let alone the festival.
Compounding the sense of unease that courses through the independent space is the European Commission's report due on May 6 on the proposed Digital Single Market, a borderless community that many say will benefit Netflix and other digital distributors.
"We are delighted to welcome Ted Sarandos to Cannes," said Marché executive director Jerome Paillard. "Netflix is a key player among the new wave of companies using innovative approaches and enhancing technology to create new models driving the industry forward.

"Ted is a huge addition to our line up and extraordinarily well positioned to address some of the key themes that we will be exploring at NEXT."
Sarandos added: "We are delighted to be at Cannes at such a dynamic time and look forward to an open and entertaining discussion about our industry."
Le Film Français chief editor Laurent Cotillon will conduct the on-stage interview.