EXCLUSIVE: Shia LaBeouf and Sverrir Gudnason star as John McEnroe and Bjorn Borg.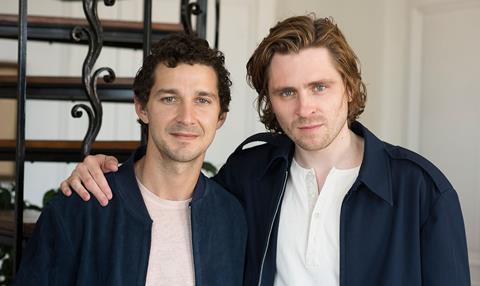 Pretty Pictures has acquired French rights to the newly announced Borg/McEnroe film to be directed by Janus Metz and starring Shia LaBeouf as John McEnroe, Sverrir Gudnason as Bjorn Borg and Stellan Skarsgard as Borg's coach.
SF Studios handles sales and Pretty Pictures president James Velaise negotiated the deal with SF head of international sales Anita Simovic.
Pretty Pictures has also boarded Benjamin Ree's documentary Magnus from TrustNordisk in a deal that Velaise negotiated with sales manager Nicolai Korsgaard. That Tribeca hit documentary is about chess champion Magnus Carlsen.
Velaise told Screen that Borg/McEnroe "is one of the best scripts we've read in a long time, combined with very good ideas on the casting front and an excellent director.
"Both actors are the spitting image of Borg and McEnroe. Having grown up with all these tennis players, I'm instinctively drawn to the subject and they absolutely got the script right."
He added, "Magnus is an extraordinary personality. Having been familiar with Bobby Fischer and Garry Kasparov, we think Magnus is in that league. The documentary is absolutely riveting."