Vanishing Point DoP Phuttiphong Aroonphen is making his directorial debut on the film.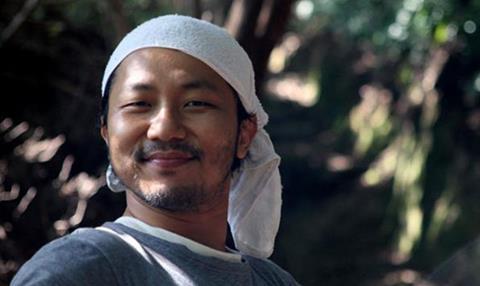 The team behind last year's Rotterdam winner Vanishing Point is reuniting for Phuttiphong Aroonpheng's Departure Day, which starts shooting later this year.
Phuttiphong, the DoP on Vanishing Point, is making his feature directing debut on the film. Thailand's Diversion and Mit Out Sound Films are co-producing with China's Heyi Pictures, marking the first Thai-China co-production for independent films.
Heyi, the film arm of Chinese streaming giant Youku Tudou, boarded the project on the strength of Phuttiphong's short film, Ferris Wheel, which he directed as part of the Colour Of Asia omnibus, backed by Heyi and Busan International Film Festival (BIFF).
Departure Day continues the themes that Phuttiphong explored in Ferris Wheel, through the story of a Thai fisherman on the Thailand-Myanmar border who helps save a member of the persecuted Rohingya people when he washes up on the shore.
Diversion's Mai Meksawan and Mit Out Sound's Jakrawal Nilthamrong and Chatchai Chaiyon are producing the film. Jakrawal directed and Chatchai was the producer on Vanishing Point, which won a Tiger Award at Rotterdam and was also in competition at Hong Kong, Taipei, New Horizons and Tokyo FILMeX.
Phuttiphong's credits as DoP also include Pimpaka Towira's The Island Funeral and Emirati director Waleed Al-Shehhi's Dolphins.
Departure Day, which received development funding from Busan's Asian Cinema Fund, is expected to start shooting by the end of 2016 for delivery next year. Heyi Pictures is also producing a Chinese remake of Thai mainstream hit The Teacher's Diary.