Flame Node to handle Chinese release of animation.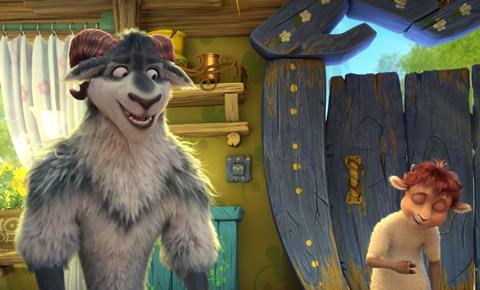 Russian outfit Wizart has confirmed new Chinese partners on its animated film Sheep And Wolves. Flame Node Entertainment, which released Monkey King last year, is to handle the Chinese release.
Flame Node has also brought Chinese ecommerce group Alibaba as merchandising partner. Sheep And Wolves will be released in China later this summer.
"We are delighted to work with Alibaba team on Sheep And Wolves," said Wizart producer Yuri Moskvin. "I believe Flame Node and Alibaba bring the powerful performances of Sheep And Wolves to as wide an audience as possible."
Wizart has also confirmed several new European deals on the film including Italy (Barter Entertainment), Spain (European Dreams Factory) and Portugal (Lanterna de Pedra Filmes).
At this week's Cannes Marché, Wizart will also be continuing sales on The Snow Queen 3, due for release in December.
Directed by Alexey Tsitsilin, the film is the sequel to the two previous Snow Queen films which have been sold all over the world.
Wizart specialises in family animated features' and series' production, distribution and promotion in the international and domestic markets.
The company's branches includes Wizart Animation, which made The Snow Queen franchise; Wizart Series, a partner on Spanish co-production TV series Yoko; and Wizart Distribution, which handles international sales.