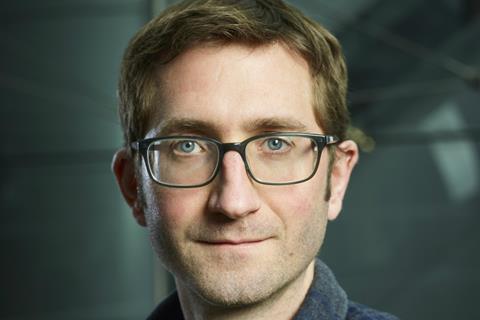 Channel 4's head of international drama Simon Maxwell will leave the UK broadcaster at the end of this year to launch a new independent television production company backed by Endeavor Content.
Few details of the new venture were revealed, other than that it will focus on premium scripted content for the UK, US and international markets and that Endeavor Content, the financing, sales and advisory division of the US Endeavor talent agency, sports and fashion group, will be the lead investor and a strategic partner.
The company will be Endeavor Content's first scripted TV partnership of its kind in the UK. In the US, Endeavor Content has a joint venture for scripted TV with Peter Chernin's Chernin Entertainment and a partnership with producer Bruna Papandrea's company Made Up Stories.
News of the Maxwell venture comes just a day after Endeavor rival United Talent Agency (UTA) linked up with Media Rights Capital (MRC) and its parent Valence Media to form US premium TV venture Civic Center Media.
During his time at Channel 4, Maxwell has spearheaded the network's co-production strategy, overseeing high-end dramas including Humans, The First, Electric Dreams and the upcoming Catch 22. He also co-created and served as a writer and executive producer on Deep State.
Endeavor Content has been involved in a number of series with UK connections, among them Killing Eve and The First, which it co-financed. It is handling international sales for Little Drummer Girl and previously sold The Night Manager.
Commenting on the new venture, Maxwell said: "It's hard to imagine a more exciting time to be in the scripted television business, with the climate favouring the kind of brave, authored global storytelling that I've been privileged enough to work on at Channel 4. With this new company, we aim to apply a similarly adventurous ethos to our work, prioritizing talent relationships and providing a home and a model for the best storytellers to create their boldest work, both locally and globally. I couldn't wish for more kindred spirited and like-minded partners than the team at Endeavor Content."
Endeavor Content co-presidents Chris Rice and Graham Taylor added: "Simon's entrepreneurial approach, creativity, and understanding of programming that resonates with audiences globally makes him an ideal partner for Endeavor Content. We look forward to working with him to bring more talent-driven scripted programming to viewers around the world."