CHINA BOX OFFICE: Chen Kaige's Monk Comes Down The Mountain topped the China box office last week, grossing $38.25m in it opening four days, according to EntGroup figures.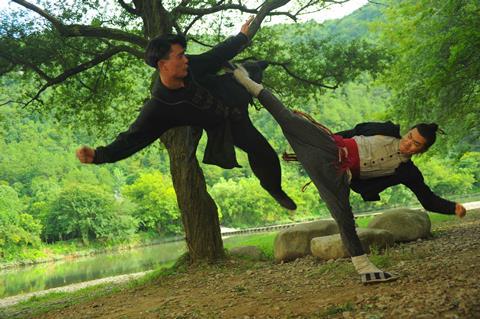 The Sony-backed wuxia drama comedy stars Wang Baoqiang (Lost In Thailand) as an innocent monk forced to engage with the real world. The cast also includes Aaron Kwok, Chang Chen and Lin Chiling.
Based on a novel by Xu Haofeng, the film was produced by New Classics Media Corp, Beijing 21st Century Shengkai Film and Columbia Pictures.
Justin Lin-produced Hollywood Adventures moved up a notch in its first full week (June 29 - July 5) grossing $19.85m for second place in the chart.
The LA-set action comedy, starring Vicky Zhao Wei, Huang Xiaoming and Tong Dawei, has taken $47.59m after 10 days on release.
Jurassic World slid to third position, with a further haul of $19.6m, pushing its cumulative gross to $226.13m after 26 days.
It was followed by action drama SPL2: A Time For Consequences, which grossed a further $12.15m for a cume of $87.68m after 18 days.
Derek Yee-produced I Am Somebody opened in fifth position, taking $6.68m in its first four days.
It was followed by another local opener, Chang Chen Ghost Stories, which took $2.01m in four days.
San Andreas came in seventh with $1.87m for a cume of $103.19m.
It was followed by local opener Monkey King: Hero Is Back, which took $1.57m on advance ticket sales.
Two US imports rounded out the chart – Insurgent with $1.54m for a cume of $17.7m and Begin Again with $1.46m for a cume of $2.17m.
Imports are being held back this month while a flood of Chinese films are released.
This weekend sees the release of the fourth instalment in the Tiny Times franchise, while Raman Hui's Monster Hunt opens on July 16.