EXCLUSIVE: Fund backed by Zhongze Asset Management and Varcale Capital Management partners with four UK companies.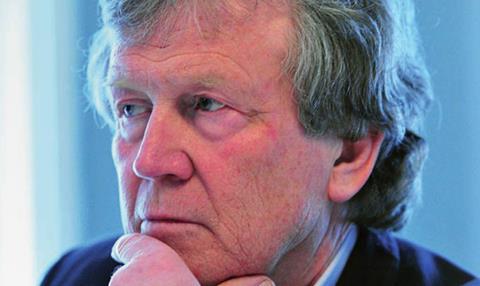 The China-UK Film Fund, backed by Zhongze Asset Management and Varcale Capital Management, has formed strategic partnerships with four UK companies, including Duncan Heath's Independent Talent Group (ITG).
The new fund – which has closed seed funding of $72m (£50m) – has also pacted with media technology company Distrify Media and UK production companies BB88 and Youniverse.
With the fund's support, ITG is planning to establish an office in Beijing that will manage Chinese talent and provide a platform to elevate Chinese stars to a wider global audience.
"We'll be looking at management of TV writers, music and sports talent in addition to film," Heath told Screen at an event in Beijing to announce the partnerships. "We're also here to learn and find it reassuring that a Chinese entity has invited a British company to get involved in the local talent business."
Among other investments, the fund has signed a three-picture deal with BB88, backed by Goldfinch Entertainment, while Youniverse will receive funding to produce a feature film with the UK's New Media Creator Network (NMCN).
In addition, Distrify Media will receive investment to support and expand the digital distribution of UK and Chinese content. The Glasgow-based company already has a partnership with China's Future TV to create a Chinese VOD portal and has set up an outpost in Tianjin.
Established by Zhongze Culture Investment, Zhongze Asset Management and UK-based Varcale Capital in October 2015, the China-UK Film Fund aims to bring together industry knowledge, creative talent, technology and business opportunities from the UK and China. Zhongze is a subsidiary of the Aviation Industry Corporation of China (AVIC), which like many Chinese state-owned enterprises has been encouraged by the government to branch out into the cultural industries.
"We're not just investing in film projects but also other forms of entertainment as well as the supply chain, hence the relationship with ITG and Distrify," explained Zhongze director of film, media & entertainment Gina Fegan, who has relocated to Beijing.
"On the project side we're looking for material that is market-focused and is going to deliver either in China or the UK. Some of these will be made under the [China-UK co-production] treaty, but we're open to any projects that involve an exchange of talent and experience between the two sides."
Varcale Capital CEO and founder Davide Cottarelli added that the fund is evaluating independent projects budgeted from $2m to $30m – the cap at which they have a strong chance of recouping at the China box office. "The Goldfinch films are low budget so fit with our strategy to have a mix of projects from low to high budget," Cottarelli said.
The partners intend to grow the fund to £1.5bn ($2.2bn) by 2020 through further collaborations. "We've had strong interest from institutional investors but want to ensure we have the talent and legal structures in place before bringing in other partners," Cottarelli said.
Initial seed funding and the four partnerships were announced at an event at the British Ambassador's Residence on Wednesday night attended by leading UK and Chinese industry figures. UK producer Iain Smith and Chinese director Wang Xiaoshuai were presented with 'Sino-Anglo Film Awards', celebrating China-UK collaboration, during the event.