Chinese film star Qin Hai Lu has led a film and TV delegation from Beijing to the UK'sElstree Studios.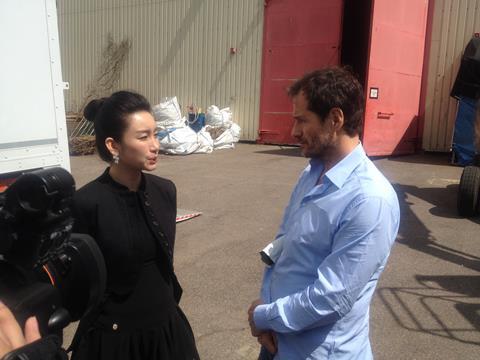 The visit was part of Elstree's mission to create more film and TV-related partnerships with Chinese producers.
Lu was invited to the set of the upcoming film Paddington Bear, where she met producer David Heyman, most notable for his work on Gravity and the Harry Potter films.
The delegation was also given a tour of the studios by managing director Roger Morris and met with studio tenants from special effects company Lifecast.
Earlier in the week, Elstree announced its partnership with BBC Studios and Post Production would be extended to 2017, which includes talent shows Strictly Come Dancing and The Voice.
Elstree Studios is the home of the original Star Wars and Indiana Jones films. Features shot at the studios in recent years include The King's Speech, Sherlock Holmes: A Game of Shadows and The World's End.