Dir: Kim Joong-hyun. South Korea. 2011. 110mins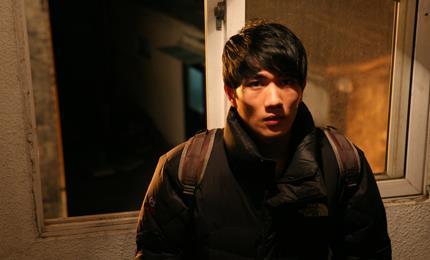 The Korean Academy of Film Arts has turned out another noteworthy debut feature in Choked (Gasi), Kim Joong-hyun's story of a family torn apart by debt. Much buzzed about at the 2011 Busan International Film Festival where it world premiered, the low-budget work can be expected to reappear for its international premiere at one of the major festivals in 2012.
Particularly of note is the finished quality of Lee Jin-keun's High Definition cinematography.
The well-acted film focuses on two people whose lives are ruined when the middle aged Hee-su (Kil) goes on the run, leaving behind debts she has accumulated in a pyramid scheme. One is Hee-su's friend Seo-hee (Park), a divorced woman who gave her a sizable loan. As time passes she becomes so desperately short of cash, she starts legal proceedings against her former friend.
The other person deeply affected by Hee-su's absence is her son, Yun-ho (Um). Newly employed at a reconstruction firm, he is hoping to marry his long-term girlfriend, but is worried he'll lose her if she discovers the mess that his family is in. He is also harassed over his mother's debts, first by Seo-hee and then much more ominously by a professional debt collector.
Choked is highly effective at depicting individuals under extreme social pressure, whether related to money, family or social status. Indeed, this pressure comes across as something endemic to Korean society, making this a coming-of-age story with little hope for its characters' futures. Partly as a result, the emotionally intense film struggles to find a satisfying resolution to its various narrative strands.
Nonetheless, Kim maintains interest with the well-roundedness of his characters. None of them deserve their fate, but the less admirable sides of their nature are on full display, complicating the viewer's feelings for them.
Particularly of note is the finished quality of Lee Jin-keun's High Definition cinematography, which never for once gives the impression of being a student film.
Sometimes referred to as Korea's top film school, the Korean Academy of Film Arts has produced such well-travelled student features as Bleak Night (2010), End of Animal (2010), I'm in Trouble! (2009), and Members of the Funeral (2008).
Production companies: KAFA Films (Korean Academy of Film Arts)
International sales: CJ E&M Pictures, www.cjent.co.kr/eng/
Producers: ParkEun-jee
Screenplay: KimJoong-hyun
Cinematography: LeeJin-keun
Production designer: Hur Seo-hyung
Editor: Park Young-sam
Music: Kim Mok-in
Main cast: Um Tae-goo, Park Se-jin, Kil Hae-yeon, Yoon Chae-young, Yoon Su-ah, Im Hak-soon, Kim Mi-sun