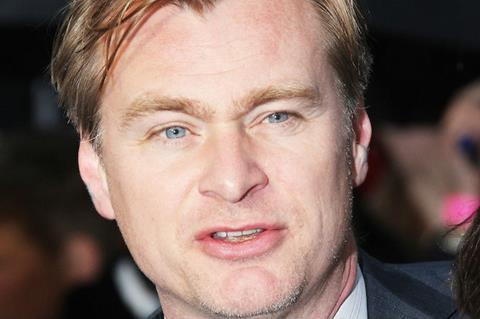 British filmmaker Christopher Nolan has issued an impassioned plea in support of exhibition amid countrywide closures of US theatres in the wake of the coronavirus pandemic.
Writing in an op-ed piece in Saturday's (21) edition of The Washington Post, the director of the Dark Knight trilogy and Interstellar urged lawmakers to come to the aid of what he called "a vital part of social life".
"These are places of joyful mingling where workers serve up stories and treats to the crowds that come to enjoy an evening out with friends and family," said Nolan, whose sci-fi thriller Tenet is on the calendar for a mid-July global launch via Warner Bros.
"As a filmmaker, my work can never be complete without those workers and the audiences they welcome."
In a nod to the notion that theatre-going and streaming can live side-by-side, Nolan said, "Journalists too often pit forms of entertainment against each other as if they were in some Darwinian competition for people's attention. This misses the point. People love to experience stories, because whether they are doing it together or alone, film, television, novels and games engage our emotions and provide us with catharsis."
The filmmaker said besides a need for government assistance, the exhibition sector also required "strategic and forward-thinking partnership from the studios".
Noting that unreleased films retain their value, Nolan looked ahead to a time when theatres reopen. "The combination of that pent-up demand and the promise of new movies could boost local economies and contribute billions to our national economy. We don't just owe it to the 150,000 workers of this great American industry to include them in those we help, we owe it to ourselves. We need what movies can offer us."