Dir: Fernando Meirelles. Brazil. 2002. 130mins.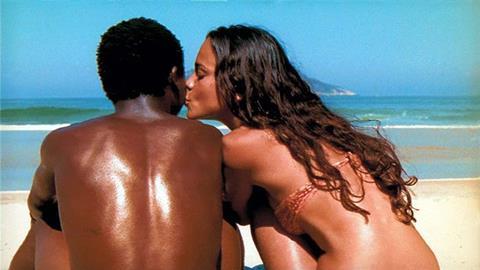 A Cannes discovery and one of its undisputed highlights, Fernando Mirelles' third feature is a real stunner. Schooled in commercials, the director brings a thrilling technical brilliance to bear on a gritty story, spanning more than two decades, of life in one of Rio De Janeiro's most dangerous ghettos. Highly ambitious, the film has dozens of characters, an epic sweep and a complex structure peppered with flashbacks and flash forwards. However it keeps a firm hold on narrative clarity, thanks to subtle visual and aural cues, riveting the audience throughout and making its extended running time slip by in a flash.
Credit is due to the superb non-pro cast, among whom it would be unfair to single out an individual performance
Most importantly, City Of God never sacrifices its emotional impact to a cynical show-off virtuosity. The audience is invited to invest in, or at the very least to understand, all the characters, even the villains, and it's this mature, compassionate quality which lends the film its real cross-over potential. Miramax, which has the picture for the US, UK and Latin America, can expect heavenly reviews and impressive box-office in both arthouse and more mainstream locations.
Based on a 600-page autobiographical novel by Paulo Lins, the story is set in a favela, a low-cost government housing project built in the 1960s that, over the period covered by the movie, steadily degenerates into a violent slum. It's seen through the eyes of Buscape (Rocket in the English subtitles), a timid youngster trying to keep out of a life of crime. First discovered as a 11-year-old, his voice-over narration guides the audience through the ghetto.
Beginning in the 1960s, the film introduces a plethora of characters in short order, including two pint-sized kids who will become the district's kingpins, Ze Pequeno, or Little Dice, and his bespectacled friend Benny. A motel raid which degenerates into a bloodbath, thanks to Little Dice's early belligerent urges, sets the scene for the carnage to come.
By the 1970s, the shambolic dope-dealing culture has hardened into streamlined organised cartels pushing cocaine. Little Dice has renamed himself Little Ze and is now the most ruthless and aggressive guy on the block. Only the moderating influence of Benny, a mellow type popular with everyone and more interested in getting a life than becoming the king of the ghetto, keeps him in check.
Agreeing to pressure from his girlfriend to get out of crime, Benny throws a huge farewell bash, but is murdered as an indirect result of Ze's by now near-psychotic behaviour. After his death, the City of God falls prey to a pyrrhic gang war between Ze and Manu Galinha, or Knockout Ned, a handsome, well-intentioned bus conductor who's also an ace sharpshooter and is drawn reluctantly into the vendetta.
Meanwhile Rocket pursues his dream to become a photographer at a major paper. A humble intern at first, his access to the favela allows him to capture images that will make his career. Far from being angry, the hoods are thrilled to bits to be turned into famous outlaws.
All this gives but a flavour of the dense narrative, which captures a teeming world of sharply-defined individuals, many sketched indelibly with just a few strokes. The film manages to illuminate their motives without resorting to moralising conclusions.
Credit is also due to the superb non-pro cast, among whom it would be unfair to single out an individual performance. Culled from the favela and prepared for the film in months of workshops, they bring an enormous natural vitality and conviction to the characters. It's thanks to them that Meirelles, a middle-class boy from Sao Paolo, was able to capture so persuasively this tight self-contained community.
With its visceral but sumptuous photography, razor sharp editing and astute use of varied, well-chosen music, all the technical contributions are out of the top drawer. If Meirelles continues to work to this standard, he's well on the path to becoming a new Scorsese.
Prod co:02 Filmes, Videofilmes
Int'l sales:Wild Bunch
Exec prod:Elisa Tolomelli
Prods:Andrea Barata Ribeiro, Mauricio Andrade Ramos
Co-dir:Katia Lund
Scr:Braulio Mantovani, based on the novel by Paulo Lins
Cinematography:Cesar Charlone
Prod des:Tule Peake
Ed:Daniel Rezende
Music:Antonio Pinto
Main cast:Alexandre Rodrigues, Leandro Firmino Da Hora, Phellipe Haagensen, Jonathan Haagensen, Matheus Nachtergaele, Seu Jorge