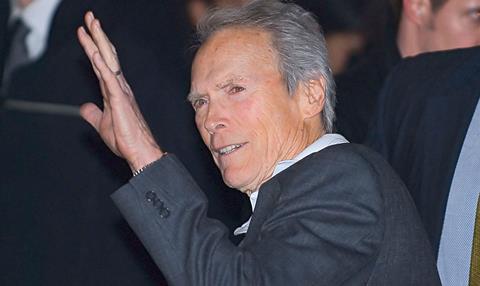 Clint Eastwood will not be a contender in the current awards season as Warner Bros has scheduled a February 2018 release for The 15:17 To Paris.
The drama recounts the true story of the 2015 Thalys train attack, when two off-duty members of the US military and their friend subdued an attacker on the high-speed train in France.
The film had been mentioned in some circles as a potential late arrival at the awards banquet, however the February 9 2018 wide release date renders it ineligible.
The 15:17 To Paris stars Judy Greer and Jenna Fischer, as well as Spencer Stone, Anthony Sadler and Alek Skarlatos – the men involved in subduing the attacker – as themselves.
Currently in post, the thriller is based on the book The 15:17 To Paris: The True Story Of A Terrorist, A Train, And Three American Heroes by Jeffrey E. Stern, Stone, Sadler and Skarlatos.
Eastwood's Million Dollar Baby famously entered the 2004 awards season late in the day in December and went on to earn four Oscars: best picture, best director, best actress for Hilary Swank, and best supporting actor for Morgan Freeman.