The directorial debut of award-winning commercials director Simon Aboud is a romantic thriller set in the heart of London's West End. It is produced by Christine Alderson of Ipso Facto and sold internationally by Intandem.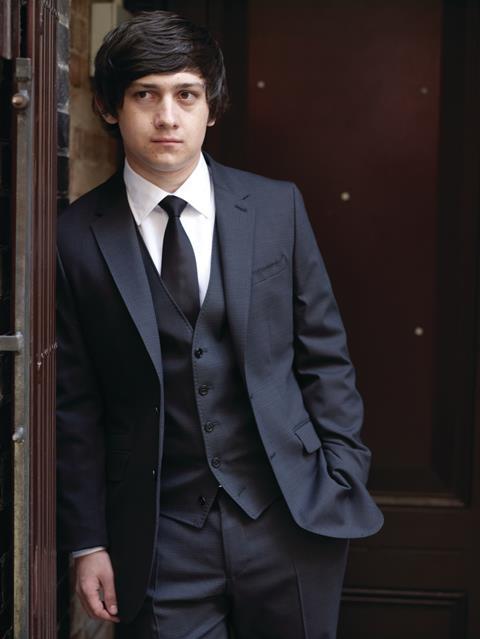 Synopsis: The plot hinges on an armed robbery of a very upmarket jewellery shop in Mayfair that goes badly wrong. Two hostages flung together by circumstance discover their true feelings for one another.
Writer/director: commercials director Simon Aboud (Smudge Productions).
Producer: Christine Alderson of Ipso Facto Films.
Cast: Craig Roberts (Submarine) and Imogen Poots (28 Days Later) play the hostages. Kevin McKidd (Trainspotting) is the thief and revered British character actor Timothy Spall plays the store owner where the heist takes place.
Budget: Around £2 million.
Financing: Matador, Lost Tribe Productions, private investment. Intandem came aboard and began pre-sales in Cannes, just before shooting began.
Locations: The film shot on London locations and at Elstree Studios from 16th May till 11th June.
Release Plans: The film is currently in post production. Editing will continue till November. A promo will be ready by Toronto and Comes A Bright Day is likely to be targeted at Sundance and Berlin 2012.
What's next: Ipso Facto is preparing horror film The Mulo, to be directed by Matthew Thompson. Intandem will be handling international sales. Aboud has a slate of future projects. He also plans to continue his work in advertising and photography.
On the logistical challenges:
Alderson: "We were filming what is effectively a low budget film in the centre of Mayfair, which isn't a low budget place."
Aboud: "The most challenging thing so far for me was finding the money…the lead-up to getting the film greenlit. With British independent filmmaking, it's a house of cards. On a previous project, I'd been through two goes-around, trying to get something made and being very close. On this, it happened very quickly. A lot of that was down to Christine's focus and incredible energy and drive to get it done."
The origins of the project:
Aboud: "I was looking for a slightly different angle on a love story. I got grappling with the idea of a kid who is out in the world, looking to find his own path…I liked this idea of a kid working in a five star hotel, surrounded by things he can't have. From there, I was intrigued about how I could create a girl who was almost the opposite, who was privileged but had her own problems."
On why designer Paul Smith was brought aboard:
Alderson: "Paul Smith was just perfect. The film itself is very classically British in a contemporary, edgy way and everything about the Paul Smith brand fitted everything we were trying to do with the film. For us, he was a perfect combination and mix."
Aboud: "My cousin Alan Aboud has worked with Paul for 20 odd years as an art director and creative director. Early on, he said if you've got a finished script, give it to us because we'd like Paul to look at it. It (working with Paul Smith) seemed like a very obvious fit – this timeless, classic very English feel we were trying to give the film. He has been incredibly supportive, supplying the clothes and he's been on set and shot editorial with Imogen for a Japanese magazine."
On the film's appeal in the marketplace:
Alderson: "It's a fairly new writer-director with something that's quite different and interesting in the marketplace. We were excited about the story and the script. The characters were very well written. I think that shows in the cast we managed to attract."
On the casting of Craig Roberts as Sam:
Alderson: "We were looking for somebody quite quirky for Sam (the lead character.) We needed someone who would draw us all in and pull it all together. Submarine (starring Craig Roberts) had been getting quite a lot of attention. Our casting direct or Shaiheen Baig pulled him (Roberts) in for a meeting and got a copy of Submarine for Simon to see as well. Then we met him and we cast him then and there in the room. He's so different and so engaging. How he comes across on camera is just fantastic."
And Imogen Poots (as Mary, who works in the jewellery shop
Alderson: "She was always the number one choice for the role. She was in LA at the time we were casting. Simon had a skype call with her and offered it to her. We always knew that she'd be right."
On the parallels with real events/heists in the West End
Alderson: "On the second day of filming, there was a smash and grab at Dior just behind where we were actually filming."