As a very different awards season looms, the challenges of the past year should result in opportunities to rethink the model.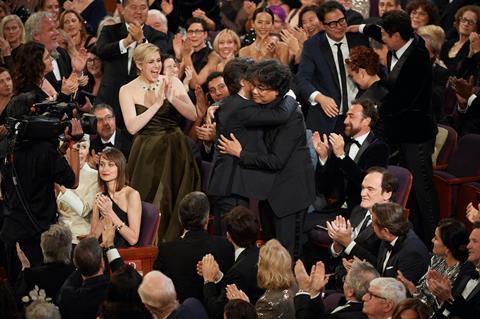 It is November. The Academy Awards, the last stop on the Statue Superhighway, will take place on April 25, just months from now (Cannes starts on May 11, to put it into perspective).
Yet the industry still is tentative about making noise in the awards sector. It's hard to plan a celebration when the business is locked in survival mode: all those closed cinemas, lost jobs, films stuck in limbo.
One of the main challenges with this year's 'awards season' is how to shake it out of the expectations that have grown around it, and see what opportunities emerge. With the exception of, perhaps, Nomadland, Venice and Toronto have not opened the traditional studio-set corridor that leads directly to the Dolby Theatre and, while big streamers are readying themselves for the January 30 deadline with some attractive propositions, it isn't a given these films will be deemed the best of the year.
It may be painful to some, and exciting to others, but 2020 is cracking open the model. And when it comes to awards-busters, the year may look slim thus far, it's also shaping up to be a land of opportunity for the independent sector, if it can muster its troops.
In recent years, films such as Moonlight and Parasite have changed the conversation but they have stood alone. Could they be fore-runners of a movement? Certainly, if awards bodies are to push ahead in 2020, they need to urge their voters to look harder and wider, to nudge producers and distributors to capitalise on the cheaper, guerilla-style potential that an innovative online campaign can offer, and steer their own institutions into making sure their opportunities are accessible to all, not just those with deep pockets. It has been a slim year, yes, but certainly not an empty one.
Nobody can say with any certainty what will happen between now and April. Numbers may go up; the vaccine may arrive in time. We could be watching Wonder Woman 1984 in our multiplexes at Christmas, or at home, again. It's a good idea, though, to take a rigorous look back over the whole year with a different set of eyes as to eligibility potential. The rules have changed after all, and attitudes could do with a makeover as well.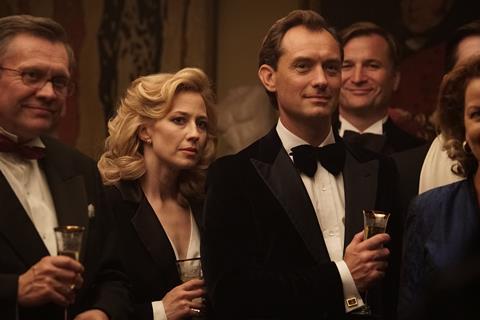 A new belief system in what constitutes a 'best film' might favour minority filmmakers, including black cinema and foreign-language films, and offer them opportunities across more categories. A voter might have decided, for example, that Eliza Hittman's Never Rarely Sometimes Always was a stunning film when they saw it at Sundance, marked it down as having Independent Spirit potential, and waited for a bigger picture to land. Has everyone seen, had the chance to see, or even knows they should see Ekwa Msangi's Farewell Amor?
The same goes for Sean Durkin's The Nest – a stubbornly, brilliantly, on-its own-terms indie – but looking back now, what about those two excellent performances from Carrie Coon and Jude Law? It could be time to rethink.
It's easy to see how terrific Mads Mikkelsen is in Another Round: why not best actor? You might feel the same way about Jasna Djuricic when you sit down to watch Quo Vadis, Aida? in the international feature category. Why wouldn't either be in the running for Best Picture?
Changed expectations
At Screen, we could write up lists of films that haven't been seen yet or are being pushed. But we feel that what's more important right now is to remember and focus on what's out there, independent of chatter or speculation over who has the means (or desire) to run campaigns. Let's think about the stories that can and should be celebrated in this most difficult of times, the films that can pull the world together, regardless of where they come from.
Finally, as for photo-ops and "red-carpet-ready looks" and the industry that has sprung up around them, it's tempting to say "not this year". But, really, why not? It's a lot of employment for a lot of people. We've spent a lot of the year in loungewear. As Covid-19 rages on, it's obviously an easy target to point fingers at celebrities and their personal dressers and the ridiculousness of security guards shadowing their loaned-out jewellery. But people aren't insensitive; they know how to show their respect. When Cate Blanchett walked down the first Covid-secure red carpet in Venice, in clothes she'd worn before, there were plenty around who greeted it with sighs of relief: glamour was back and it doesn't have to rub anybody's nose in it.
It's time to get the show back on the road.